Polyurethane systems are widely used in different sectors, from the building sector to medicine. Polyurethane systems can be found in seats, frames, technical laboratory equipment, armrests, tires and even in the bonding adhesives between different pieces.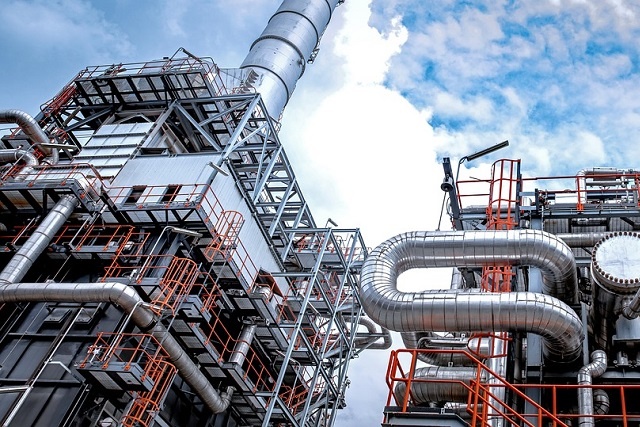 Since polyurethane is a very resistant and adaptable material, it is one of the materials with the greatest number of applications and innovation possibilities. These properties have been key to the development of its use in various fields of the industrial sector. The increase in the industrial use of polyurethane parts is due mainly to two properties: durability and versatility.
Below, we collect some of the main applications of polyurethane in the industrial sector.
Car industry
Car seats
The basic function of car seats is to provide comfort for the passengers in both static and dynamic conditions and requires more than just ergonomics and cushioning. Seats made of molded polyurethane flexible foam cover those basic needs and also provide comfort, passive safety and fuel savings.
Car spoilers
The front and rear skirts or the ailerons are some of the pieces known as spoilers that are manufactured with polyurethane. The qualities of these pieces turn polyurethane systems into one of the most suitable materials to manufacture them, since they offer lightness, versatility to achieve the desired shapes, easy assembly and the possibility of painting them or giving them a metallic or chrome look. In addition, polyurethane systems provide better resistance to external agents such as solar radiation, extreme temperatures, rain, etc.
Ships
Buoyancy and insulation
In the case of boats, filling the hull with polyurethane guarantees insulation and buoyancy. The latter is a basic requirement to obtain quality markings. With a weight lighter than water, polyurethane foams expanded in situ adapt to the thickness of the ship's hull.
Ships' holds
Polyurethane systems are highly-recommended to insulate the cold rooms of the holds of ships thanks to their excellent thermal behaviour, which guarantees the insulation while not affecting the buoyancy. Polyurethane systems for boats, and especially those of closed-cell rigid foam, have a very low coefficient of thermal conductivity, what provides a high degree of insulation.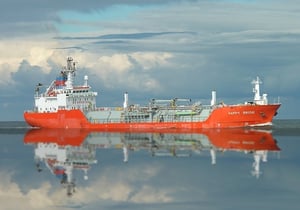 Furniture
Cinema seats
Since the beginning of the cinema, cinema seats have evolved into comfortable seats that adapt perfectly to the body of each viewer. This adaptability and comfort are possible thanks to the flexible polyurethane foam. This offers designers great versatility in aspects of finishes and design, while ensuring comfort for the users. Flexible polyurethane foams are soft and, as a filler material, provide a firm and secure support for seat cushions, mattresses and seats.
Office chairs
The parts of an office chair usually made with polyurethane are the bases, backrests and armrests. Polyurethane, thanks to its adaptability, allows to manufacture all these parts of a chair to achieve the maximum comfort for the user.
Architecture
Windows
One of the greatest enemies in the thermal insulation of a house are thermal bridges. To prevent them, polyurethane can help providing its excellent thermal properties to the envelope, thanks to the possibility of molding window profiles with polyurethane systems. Polyurethane systems for window manufacturing achieve a double function. On the one hand, they act as thermal insulators, and, on the other hand, they have a sealing effect so that the windows made with polyurethane provide airtightness in the building.
Swimming pools
Thanks to its waterproofing function, polyurethane is an ideal material for swimming pools coating. The main advantage of polyurethane elastomers is that they create a continuous membrane, without joints and adhered to the support. By creating a continuous waterproofing, the chances of leakage are reduced.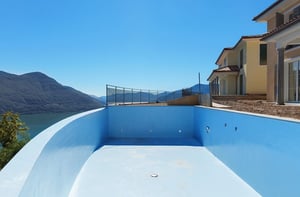 Adhesives
Polyurethane adhesives are very common products in our daily lives. Every day we use many objects and elements that are attached with this type of adhesives, since they are used to glue materials such as wood, plastic, cardboard, metal or glass.
Industry
Thermal tanks
In thermal tanks with double-sealed enclosure, low density polyurethane is the ideal product to fill large cavities and provide the necessary insulating features, compatible with the aesthetics and capacity of the tank.
Laboratory technical equipment
Polyurethane is a polymer that is very present in laboratories, not only as part of the experiments that are being carried out, but it is part of the industrial products that form the technical equipment of a laboratory. Polyurethane systems provide a great resistance and durability to the pieces, at the same time that the different levels of density manage to adapt to the most improbable forms.
High-density pieces
Thanks to the ease of molding that high-density polyurethane has in its manufacturing phase, high-density polyurethane parts are manufactured in industries as distant as the automobile industry or the manufacture of electrical devices. The most common method of manufacturing this type of parts is through the injection of polyurethane into molds. The molds for polyurethane pieces have undergone vast improvements, so the final polyurethane piece hardly needs adjustments.
Decoration
Wood beams
Given the fact that polyurethane systems used for these purposes are very easy to mold, the resulting beams can have different shapes and, above all, imitate the wood finish perfectly. This allows the resulting beams to be used for example to cover joints of roofing sheets or to cover structural concrete beams.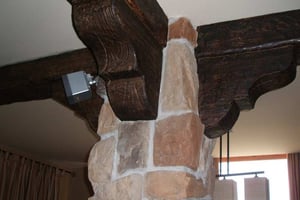 Mouldings
In architecture, mouldings are used to make final touches or ornaments on walls and ceilings. Wood imitation mouldings made from polyurethane systems provide great lightness to the moulding itself, thanks to the fact that polyurethane is a material with low density. This factor also makes working with them very easy, obtaining a wide variety of final touches.
Decorative pannels
If we want to decorate walls on the inside, polyurethane decorative panels offer a wide range of finishes with imitation stone, brick, textiles, concrete or wood. In addition to the versatility in the finishes, there are two characteristics that accompany all the decorative polyurethane panels: their lightness and their resistance. These characteristics make decorative polyurethane panels very easy to install and handle.
Frames
Decorative frames are a functional and elegant option to decorate the walls of a space, giving a different look to the room without a large expenditure. Thanks to the different finishes offered by polyurethane systems, we can create polyurethane frames with a wood-like appearance, which allow to combine different colours, positions and textures.
Sport
Surfboards
Surfboards have been evolving until the use of light and resistant materials such as polyurethane. A surfboard must offer a high resistance to the blows of the waves, while allowing adequate buoyancy. Both characteristics are achieved perfectly thanks to polyurethane, which provides a light weight and an extraordinary resistance to impacts.
Fashion
Mannequins
The manufacture of mannequins has been varying throughout the years until the use of materials such as polyurethane systems, which offer a great versatility when it comes to imitate different finishes and materials. Polyurethane is a highly resistant material as a final product but very flexible in its initial application.
Do you want to learn more about polyurethane systems for industrial applications? Get in touch with us: