Rigid polyurethane foam is recognized in the market as the material that provides an optimal insulation in a wide variety of applications.
Its versatility during the manufacturing process turns it into a material that can adapt to different surfaces in a unique way, providing the required performance in each case.
The case of thermal tanks
As an example of polyurethane application in the filling of large cavities, we would like to expose the case of vertical thermal tanks that are used for the storage of food, such as milk, whey and other products.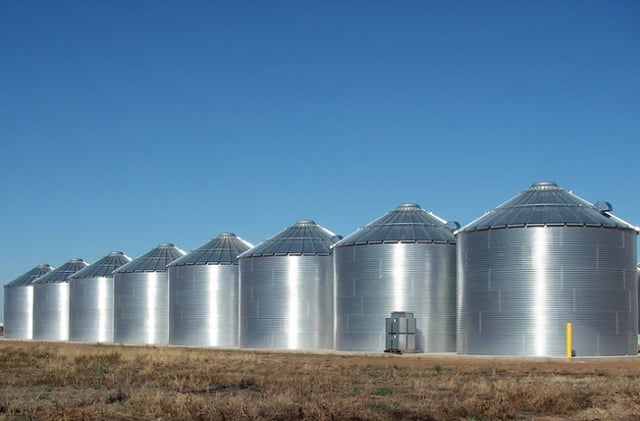 These thermal tanks are watertight and they are covered with stainless steel plates polished in origin.
The inner tank is made with seams and edges of health construction.
The bottom is flat and inclined with a big slope to facilitate the emptying process.
Furthermore, these tanks have an access ladder on the top with safety protection and a gateway with an anti-slip sheet and railings.
Elements to contain the level detectors, which detect the average minimum level for the starting of the removers and the maximum of security.
As auxiliary elements, such deposits have a chemical cleaning water canon and an inspection opening at the bottom with a hinged cover.
There are two possibilities of support, over five stainless steel legs or prepared to be directly fixed on a concrete base.
9762-N polyurethane casting system, an in-situ injected polyurethane system, aims to insulate thermal tanks and to minimize temperature losses.
Synthesia Technology solution for thermal tanks
9762-N polyurethane casting system is a low-density rigid foam suitable for the filling of large cavities, in particular in these cases with double-tight enclosure systems. This product provides the required insulating features while being consistent with the aesthetics and preserving the capacity of the tank or reservoir.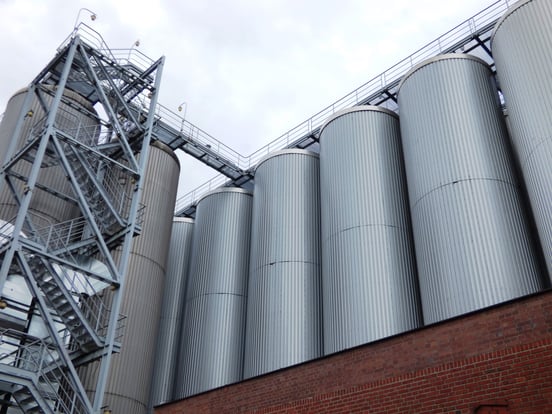 9762-N polyurethane system
Description
The 9776-N is a system of rigid polyurethane foam insulation by casting, which is free of CFCs and HCFCs.
Components
The system components are those usually used in polyurethane systems with thermal insulation function:
Component A or Polyol 9762-N, composed of a mixture of polyols, catalysts, flame retardants and foaming agents (with HFCs).
Component B or isocyanate , more detailed PMDI - Diphenyl methane diisocyanate-.
Applications
The system is suitable for the production of rigid foams with an applied density of 40-50 kg/m3, especially recommended for the filling or insulation of all kinds of cavities such as tanks, reservoirs, cooling chambers, boat chambers, etc.
For further specifications such as foam characteristics, application conditions or storage and safety recommendations, please download the factsheet: