Did you know that polyurethane systems are very present in surf? Since the time when Polynesians used similar boards to move from one island to another or since the first sport competition in California in 1885, surfboards have evolved to include lightweight and resistant materials such as polyurethane.
A surfboard should offer a high resistance to the hits of the waves, while allowing a proper buoyancy (fundamental in surfing). This is the reason why, since the 60's, surfboards made of polyurethane have been the most present ones in competitions and surf shops.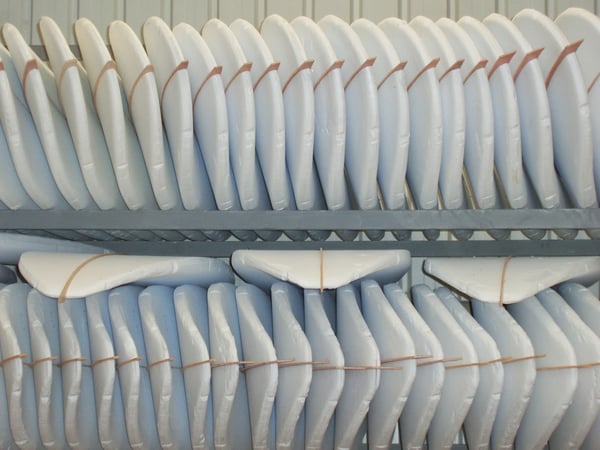 Polyurethane systems in surfing
Thanks to its density, polyurethane has a light weight and an outstanding resistance to impacts. This turns polyurethane into an ideal material for different accessories needed for surfing. You can find polyurethane not only in the aforementioned surfboards, but also in swimsuits specially designed for this sport, considered as "anti-shark swimsuits".
Properties provided by polyurethane to surfboards
Polyurethane systems provide surfboards with features that make standing on the wave easier.
Lightness: thanks to its molecular structure, polyurethane contributes to buoyancy while guaranteeing the usability of the surfboard.
Resistance: Polyurethane becomes a hard material that resists to hits and time even with an intensive use.
Durability: a good resistance to continuous use, together with a good performance before water and salinity, makes it a durable material.
Those are the reasons why investing in this kind of surfboard is worth it. In addition, thanks to the flexibility of the material in the manufacturing process, polyurethane foams are perfectly adapted to the desired shape of the board.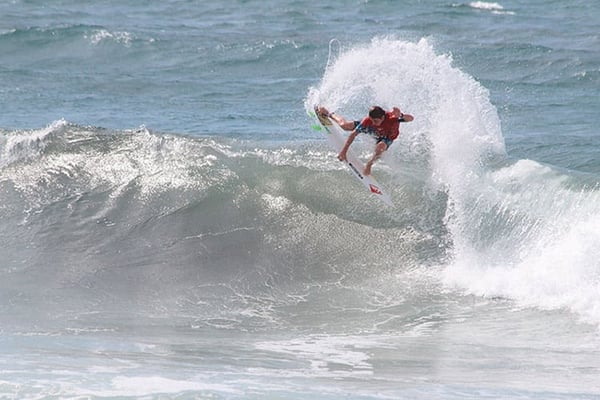 The 9907 casting system for the manufacture of surfboards
Synthesia Technology manufactures a polyurethane system that offers a perfect solution for surfboards. This is the 9907 casting system. This system is suitable for the production of rigid foams with applied density of 40 - 50 Kg/m3, especially indicated in the manufacture of surfboards.
Components of the 9907 casting system
This polyurethane system is made of four components:
COMPONENT A: Polyol 9907. Mixture of polyols.

COMPONENT B: Isocyanate 1517B. TDI (Toluene diisocyanate).

COMPONENT C: Additive 9908.

COMPONENT D: Catalyst 19.
Would you like to learn about the technical features of the 9907 casting system for surfboards? Request its factsheet on our contact page: