Polyurethane systems are a highly recommended material to insulate the cold rooms of ships' holds thanks to their excellent behaviour, which guarantees the insulation while not affecting buoyancy.
Closed-cell polyurethane rigid foam is frequently used in different sectors in order to achieve a correct thermal insulation. As in thermal tanks or refrigerated trucks, the material that insulates the load from the exterior must, at the same time, achieve the thermal stability required for the proper conservation of the products.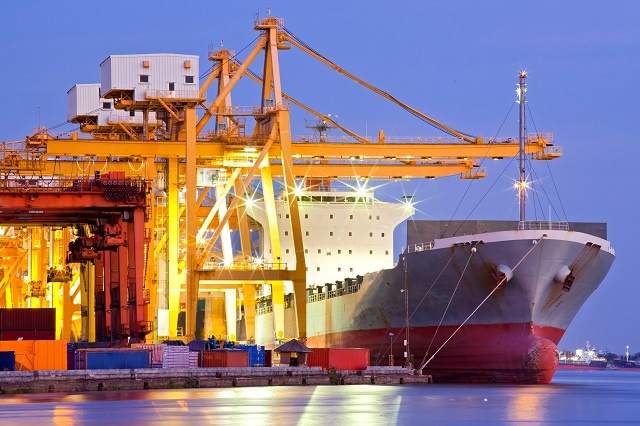 Properties of polyurethane for ships
Polyurethane systems used for ships, especially closed-cell rigid foams, have a very low coefficient of thermal conductivity, which provides a high degree of insulation. In addition, one of the advantages of using polyurethane is that its rigidity is high, a property that allows a greater resistance to external aggressions.
The application of closed-cell polyurethane foams in situ allows them to adapt perfectly to the thickness of the hull of the boat. Its high adhesion to the inner surfaces of the hull makes the contour between the hull and the deck perfectly sealed.
Polyurethane for boats allows the boat to have a high level hygrothermic insulation and lightness that keep their buoyancy.
Advantages of its application in ships' holds
The properties of waterproofing and thermal insulation offered by polyurethane rigid foam are very useful in the case of boats that have cold rooms in their holds.
Cold rooms have to comply with very strict requirements of relative humidity because if humidity is higher or lower than the established limits, the product can be damaged.
Polyurethane is able to to maintain the humidity within the established limits thanks to its low absorption of water and its low transmission of water vapour.
Casting System 9758-X
At Synthesia Technology, we manufacture a polyurethane system that offers a solution for the correct insulation of ships' holds. This is the Casting 9758-X system.
This system is designed for the production of rigid foams with applied density of 40-50 kg / m3 that are specially indicated in the insulation and filling of all type of cavities such as holds or cold rooms.
Casting System 9758-X Components
COMPONENT A: Polyol 9758-X.

A mixture of polyols containing catalysts and stabiliser agents.
COMPONENT B: Isocyanate H25C PMDI (Methylene diphenyl diisocyanate) modified.
Would you like to receive in your e-mail the factsheet of this system to learn about all its technical features? Request it in our contact page: