Polyurethane is a polymer commonly used in laboratories, not only as part of the experiments being carried out, but as part of the industrial products that constitute the technical equipment of a laboratory.
Polyurethane systems provide great resistance and durability to the technical parts, while the different levels of density are able to adapt to the most improbable forms.
Magnetic stirrers, photometers, vertical stirrers, chemical self-analyzers, laser machines, water heaters, mixers, clinical analysis equipment, centrifugal machines... Even the stools on which researchers sit are made of polyurethane systems.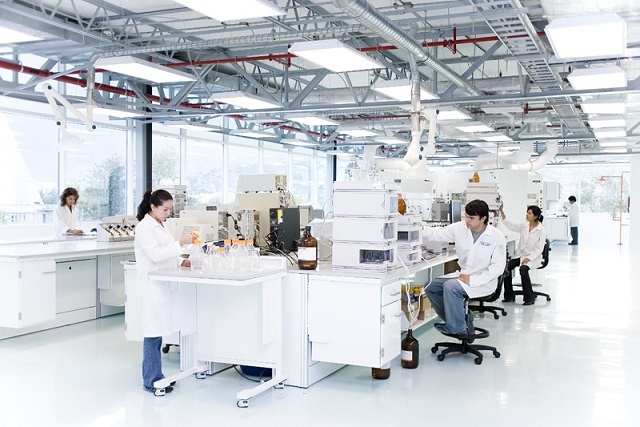 Polyurethane resistance: key to technical equipment
In the case of laboratories, machines and equipment must have an excellent behaviour and resistance as they often have to bear extreme situations in order to obtain the desired results.
Therefore, according to the research developed by each laboratory, the cases of their machines must be able to withstand compression, bending, traction, abrasion, fatigue, dimensional stability, electrical resistance, reaction to fire, etc.
One of the qualities that determines the resistance to some forces or others is the density of polyurethane systems.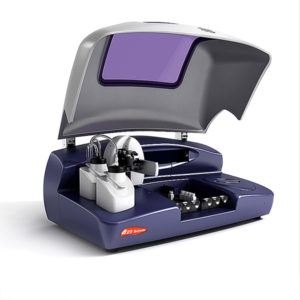 Classification of polyurethane systems according to their density
According to their density, polyurethane systems are classified into three types:
Very high density polyurethane (RIM): with a density of 1,100 kg / m3, this type of polyurethane systems is very suitable for equipment exposed to weather conditions. Its impact resistance is very high, which makes it practically unbreakable. This system is quite elastic.
High density polyurethane (rigid foam): with a density of 650 kg / m3, it is perfect for the cases of the machines and laboratory equipment since it is quite hard and resistant over time, reaching a high aesthetic component. These polyurethane systems are totally rigid.
Medium density polyurethane (Integral): with a density of 400 kg / m3, they are the polyurethane systems indicated for seats, handles and areas in contact with the body. Very soft to the touch and very elastic, therefore they need a metallic structure that supports them.
Synthemad 9411-AE and 9411L-AE polyurethane systems for laboratory technical equipment
At Synthesia Technology we manufacture polyurethane systems that offer a solution for the laboratory technical equipment. These are the 9411-AE and 9411L-AE systems.
These systems are designed for the manufacture of molded parts of high technical value in a wide range of density. They are especially suitable for the manufacture of technical parts, electrical laboratory equipment or computers.
Synthemad 9411-AE and 9411L-AE components
Component A: Poliol 9411-AE.

A mixture of polyols containing catalysts and stabiliser agents.
Component B: Isocianato H30. MDI (

Methylene diphenyl diisocyanate) modified.
And 9411L-AE:
Component A: Poliol 9411L-AE. A m

ixture of polyols, containing catalysts, flame retardants and stabilizers.
Component B: Isocianato H30. MDI (Methylene diphenyl diisocyanate).
Would you like to learn more about the technical features of these systems? Request their factsheet on our contact page: