According to current regulations and building best practices, the construction of a new building must ensure that its occupants are not exposed to radon concentrations that potentially pose a risk to their health.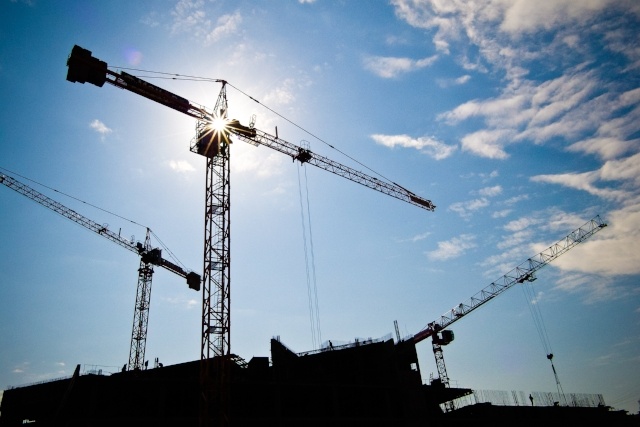 In order to achieve this goal, there is an average annual concentration value at the design level stated by the European Commission: 200 Bq/m3.
After analyzing the problem of radon gas and taking into account the most frequent points through which radon gets inside a building, the methodology in the design phase should follow three points: locating the soil, analyzing solutions and detailing problematic points.
The location of the site where the new building is going to be built is essential to correctly assess the risk of radon gas to the inside of the future home.
To do this, we can make use of the different risk category maps of National
Security Councils from different countries.
Solutions to radon gas in new buildings
Once the site is located, we can include it into one of the categories of risk and take the necessary measures to prevent gas from entering into the building.
Some of the most effective solutions according to researches made by the Spanish "Instituto de Ciencias de la Construcción Eduardo Torroja" are:
Anti-radon barrier under basement floor.
It must be a tight barrier that prevents the passage of gases and is resistant to mechanical effects and soil conditions. It is placed underneath the basement floor and on the outside face of the wall in contact with the ground.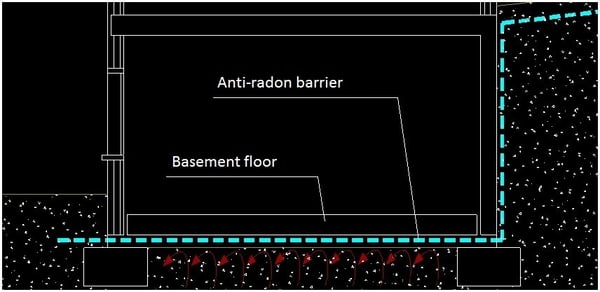 Barrier combined with ventilation.
It must be a tight barrier that prevents the passage of gases and is resistant to mechanical effects and soil conditions. It is placed above the basement beams. The performance can be reinforced by means of an opposing ventilation, which might be natural or forced depending on the conditions of the area.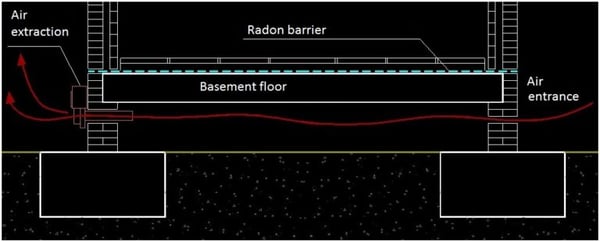 Extraction of radon gas from the ground.
In the case of new buildings, it is sometimes possible to extract radon gas from the soil and expel it to the outside, thus preventing the gas from making contact with the building. The projection of an anti-radon barrier is still necessary.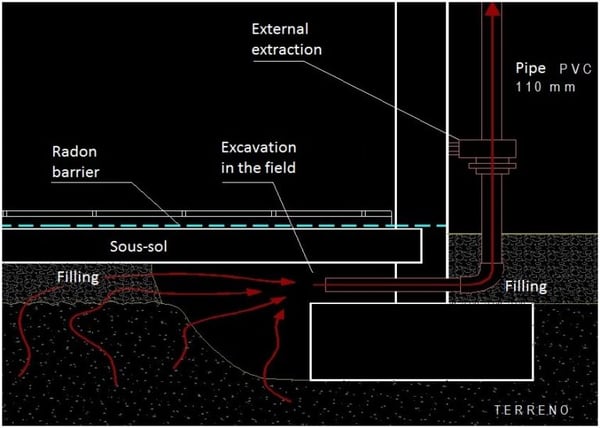 Sprayed polyurethane systems designed as anti-radon barriers
The optimal materials to create a radon barrier must meet three basic requirements:
Tightness. The material must prevent unwanted gas infiltrations from entering the building.
Continuity. It must avoid joints, holes and the need of sealing.
Adaptability. It must adapt to the adjoining land and it must be able to resist mechanical forces.
Next, you can see how radon gas easily penetrates through barriers, it does so through expansion joints and construction joints. However, sprayed polyurethane foam is an effective anti-radon barrier system in new buildings.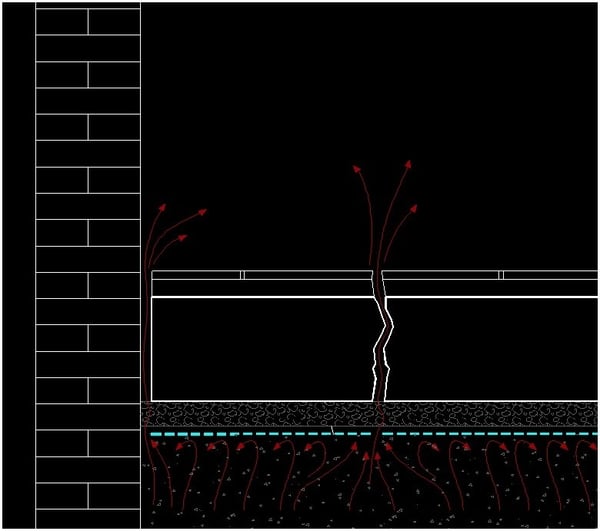 Synthesia Technology: anti-radon barriers
We have developed a polyurethane system with anti-radon barrier function. Would you like to learn more?