High-density polyurethane foam spray systems are used to produce high-strength, reinforced plastic bathtubs. They are easy to apply and are safe and environmentally friendly solutions.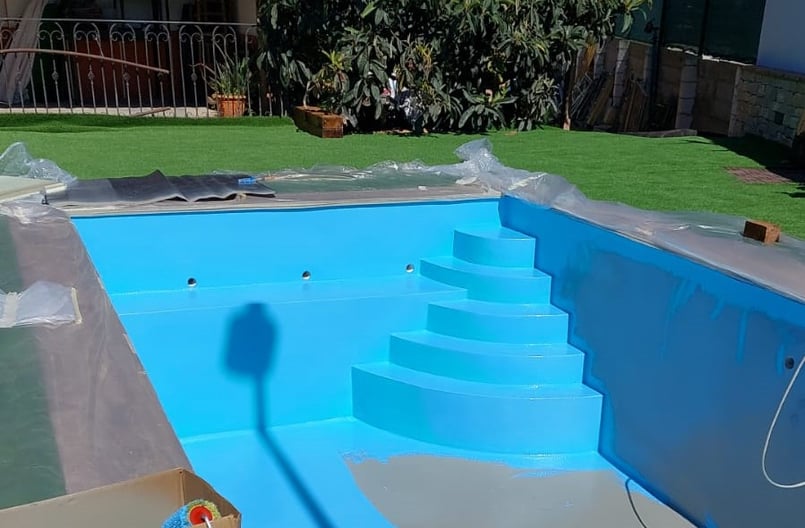 Types of spraying systems
One of the spray systems for stabilising plastic bathtubs is Poliuretan Spray S-3003E. This is a two-component polyurethane system, polyol and isocyanate, applied by spraying in situ. This results in a rigid, closed-cell foam. In addition, it contains water as the sole foaming agent, making it a product that does not contribute to global warming.
Benefits
The new spray systems for the stabilisation of plastic bathtubs and infill pools involve their reinforcement by the application of high-density foam. It is a step towards less polluting and safer solutions for applicators. In addition, they go beyond the manufacture of bathtubs with a sheet of ABS or other plastic moulded in a vacuum and then reinforced with polyester resin and glass fibre. The most innovative application is undoubtedly the dosing of high-density foam as a bathtub reinforcement.
How to use and apply for plastic bathtubs
The Poliuretan Spray S-3003E system is applied by spraying with high pressure equipment, with a mixing ratio of 1:1 by volume. The applied density is 300-400 g/l.
It is important that the surface of the plastic tub is clean, dry and free of dust or grease for application. This will ensure optimum adhesion of the foam to the substrate. Also, the layer thickness is fully adjustable and can be modified by varying the application speed and/or the gun mixing chamber configuration. It is recommended that the thickness be in the range of 5 to 10 mm. It should also be considered that foam efficiency is higher when fewer coats are used to achieve the same thickness. However, it is not advisable to apply a thickness greater than 10 mm to avoid pocket formation and possible problems related to the high exothermicity of the reaction, as well as to maintain the optimum properties of the foam.
Other applications
Polyurethane Spray S-3003E is also used for decoration, finishing, high density insulation and foam protection in farms.