Waterproofing is essential in construction in order to avoid problems of humidity and leaks. It we can prevent damage that goes beyond aesthetics, can end up affecting the structure of the building, as well as people's health.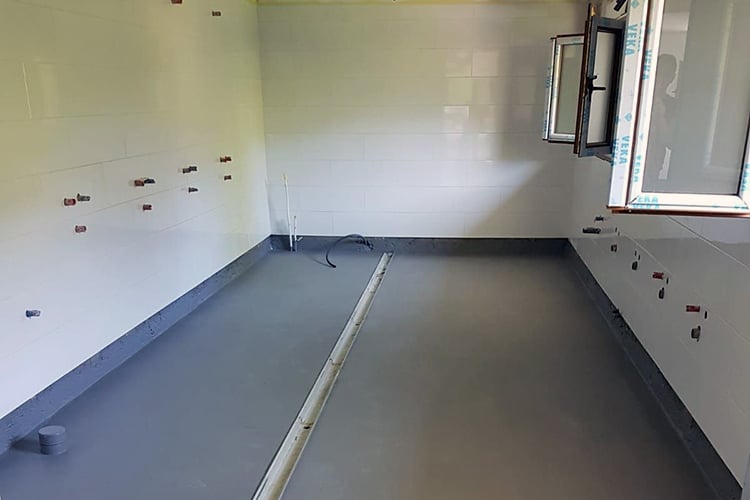 Why is waterproofing so necessary?
There are several reasons as to why waterproofing is necessary, it;
Prevents the appearance of

fungi and mould

, the presence of which generates health problems and bad odours.
Protects against damage to the interior, both the building materials and the contents of the building.
Maintains the structure of the building free of leaks.
It is a profitable investment, since it will avoid later repairs.
Provides security, by keeping the electrical installation protected, which otherwise could suffer short circuits in the presence of water.
For all these reasons, investing in waterproofing is also a guarantee for maintaining the value of construction in the market.
What methods are used for waterproofing?
Before deciding on which waterproofing system to use, you must first know what type of surface you are going to work on. It is necessary to define the place (facade, cover, roof, ground, swimming pool, etc.), if it is going to be transited by people or not and how often the product will be renewed.
In order to obtain effective and long-lasting results, it is essential to adapt the support beforehand, always in accordance with the regulations and the manufacturer's requirements., Once the waterproofing has been carried out, as well as adequate maintenance, a watertightness test will guarantee the quality of the solution.
An effective, safe and widely used method is asphalt materials, especially in sheets.
Injections of polyurethane to fill cracks and fissures are an innovative solution to prevent leaks.
EPDM sheets (cold applied ethylene rubber) offer high mechanical and weather resistance. In addition, they enable many square metres to be waterproofed with a single piece.
Acrylic waterproofing is a liquid, made of synthetic resins and glass fibres They are used to create a waterproof and durable layer.
Natural waterproofing, although less frequent, also fulfils its function. This is the case of granite, slate, silicone, ceramics (tiles), cement and fibre cement derivatives, metals (aluminium, stainless and galvanised steel, zinc, copper...).
Polyurea waterproofing creates a highly resistant waterproof membrane.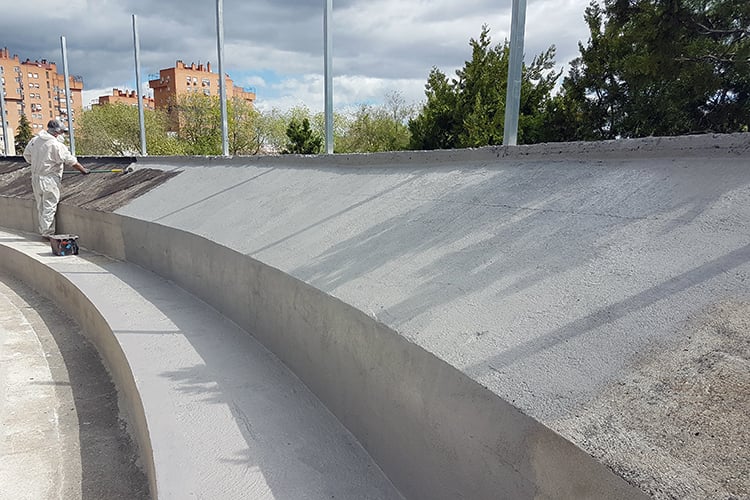 What are the advantages of waterproofing with polyurea compared to other methods?
It allows a continuous layer of application, without joints and of high flexibility, adapting to any irregularity that presents the surface. Its sprayed application covers areas where the surface is irregular or areas of complicated geometry forming a uniform film.
It offers great mechanical, chemical and solar resistance over a long period of time, making it a very profitable investment. It provides watertightness and total insensitivity to humidity.
Polyurea also has an excellent adhesion on any material. It protects against corrosion and can be applied to damp substrates.
In addition, the surface to be waterproofed is ready to be used 24 hours after application, allowing people to pass through.
From this information, it's clear that waterproofing with polyurea is very suitable for roofs, facades, terraces, balconies, swimming pools and tanks, among other supports.