Buried parts of buildings are in direct contact with the ground. This is the case of foundations, basements and some walls, which represent a heat loss of about 20% of the total. Correct insulation and waterproofing will reduce these losses, eliminating thermal bridges and the risk of condensation and capillary damp, which can also damage the healthiness of the interior. In other words, insulating and waterproofing buried walls is a fundamental task in both new construction and renovation, if we want to achieve optimum energy efficiency.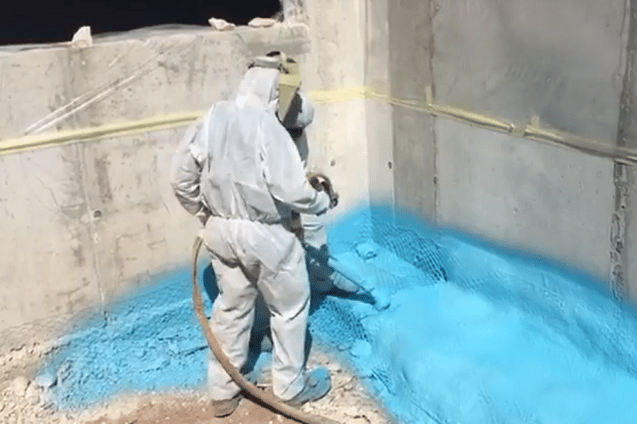 What are underground walls and what are they for?
The foundations and walls are the base of any building so they must be waterproofed to prevent capillary or seepage dampness. This is the only way to protect these key elements of the building and guarantee a minimum level of interior comfort.
However, buried walls are undoubtedly a weak part of any construction, along with the roof, as far as dampness is concerned. For this reason, in new constructions, it is the architect who analyses how to deal with the typical problems of buried walls in the design phase. This is particularly important because these elements, as they are buried, are very difficult to access later for repairs.
Whether or not an air chamber can be installed, waterproofing is essential. As far as foundations are concerned, the sanitary floor slab is usually a good alternative to avoid direct contact with the ground.
In the case of energy efficient renovations, especially if dampness is already present, the solution is somewhat more complex. It is likely, especially if the building is old, that there is no waterproofing layer. Therefore, even if no damp has appeared, it is necessary to act. To do this, the lower part of the wall is perforated on the most accessible part (inside or outside) in order to inject the insulation strategically.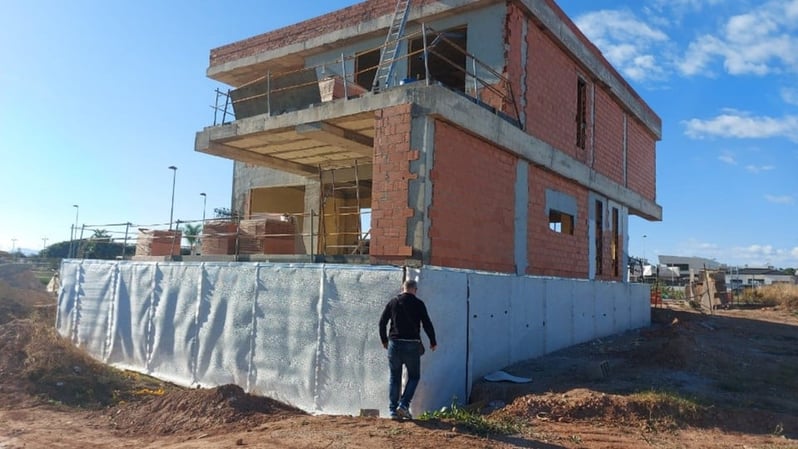 Insulation and waterproofing solutions for underground walls
The insulation of buried walls takes into account the specificities of these elements, which have little to do with the conditions faced by more conventional thermal insulation. Thus, there may be dampness, the presence of ground water accumulations, mechanical stresses due to earth pressure, freezing and thawing cycles.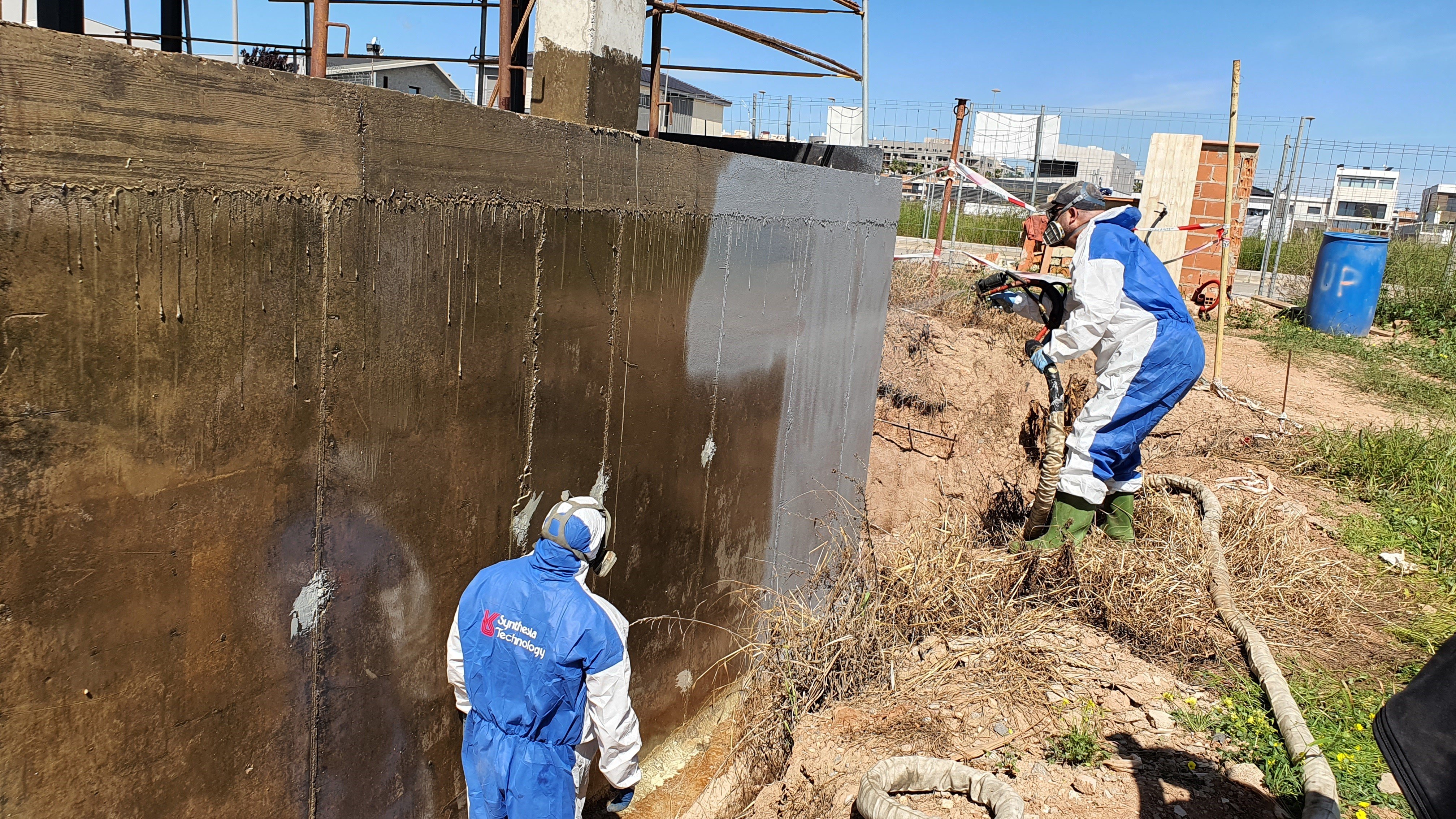 With such demanding conditions, insulation and waterproofing must offer powerful and durable thermal and mechanical performance. The Poliuretan Spray S-303 HFO system eliminates thermal bridges, has good adhesion to the substrate and adapts to its irregularities, does not reduce the interior living space and does not require maintenance. While for waterproofing, the pure polyurea Urespray P-500 has a high mechanical resistance and a high performance against environmental aggressions, even without any surface coating.
Rigid polyurethane (PUR) and polyisocyanurate (PIR) sheets are also a good alternative for insulating buried walls, as they effectively reduce thermal transmittance.