Polyurea is the material resulting from the chemical reaction of two elements, polyol and isocyanate, obtained by projection or injection. Versatile, resistant, durable, easy to install and with a very low environmental impact, it is widely used in construction and industry as thermo-acoustic insulation and also as a waterproofing agent.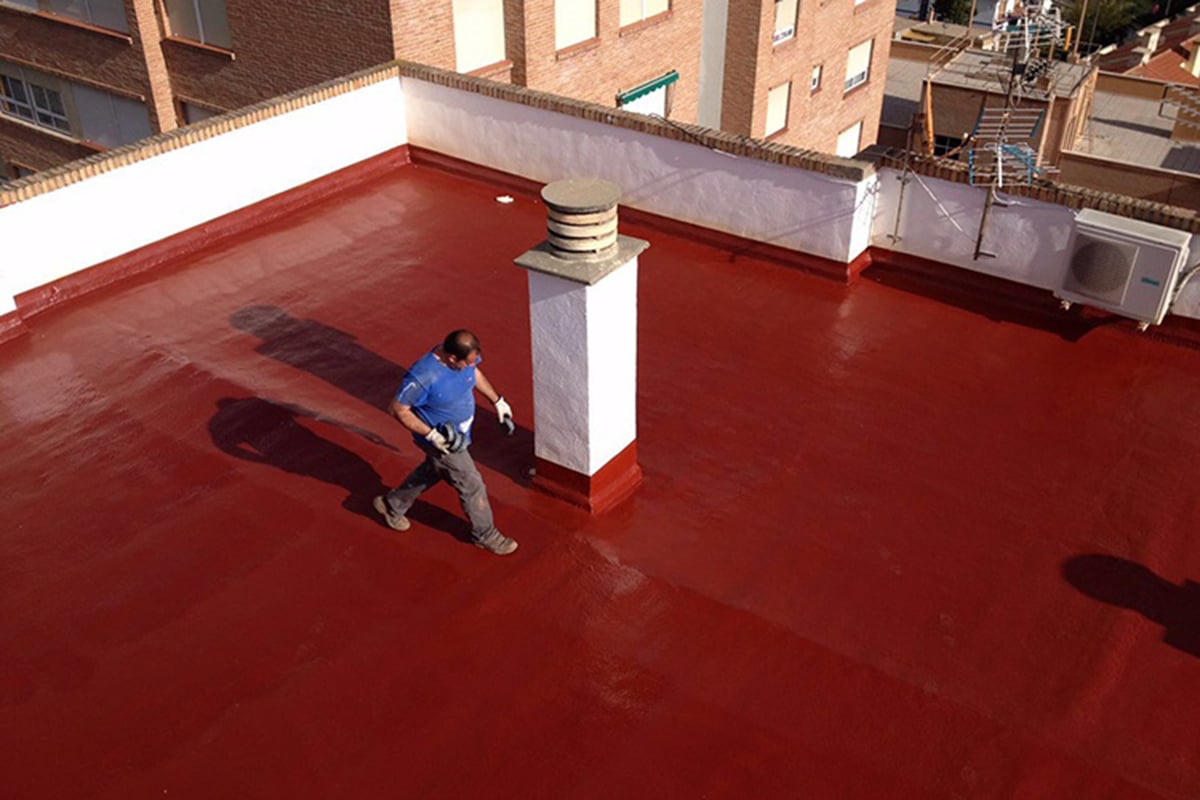 Effective waterproofing with polyurea
Waterproofing of roofs, ceilings, floors, walls and ceilings is essential to prevent the weakening of the building structure. This not only prevents water leaks, but also eliminates the risk of condensation. In this way, the appearance of fungus and mould is prevented, as well as damage to floors and even the interior of buildings, which can be affected by ineffective or damaged waterproofing. Therefore, waterproofing saves on expensive repairs, as well as extending the lifespan of the buildings.

Among the waterproofing systems that exist, one of the most effective is liquid polyurethane applied in situ. It forms a homogeneous membrane, without joints and with great adhesion; it is elastic, though very hard, impenetrable, resistant and easy to install. It is indicated for passable roofs, terraces, balconies, sloping roofs and rooftops; allowing intense traffic and supporting demanding weather conditions. It adapts to all types of morphologies and even adheres to porous substrates, such as concrete. It allows the protection of gutters and eaves, completely sealing the existing gaps and joints. It also gives excellent results in tunnels, reservoirs or metal installations.
The Synthesia Technology Urespray range
In addition, the application of an elastomeric system based on pure polyurea,which is obtained from the reaction of polyetheramines and isocyanate, provides a total water tightness together with great resistance. This is the case with Synthesia products in the Urespray range: they are waterproofing products made of hybrid and pure polyurea that are applied by spraying and covering the surface homogeneously, adapting to even the most unusual shapes.

They can also be applied vertically thanks to their rapid curing, this is the case with Urespray F-100 (Hybrid Polyurea) and Urespray P-500 (Pure Polyurea). Before the installation, it is necessary to prepare the surface correctly, as well as to use the most suitable primer in each case, as described in the technical sheet. These products, besides having waterproofing properties, also have mechanical properties, such as resistance to abrasion, traction and tearing.

They also present very good behaviour at low temperatures, as well as a great chemical resistance to a wide range of chemical agents.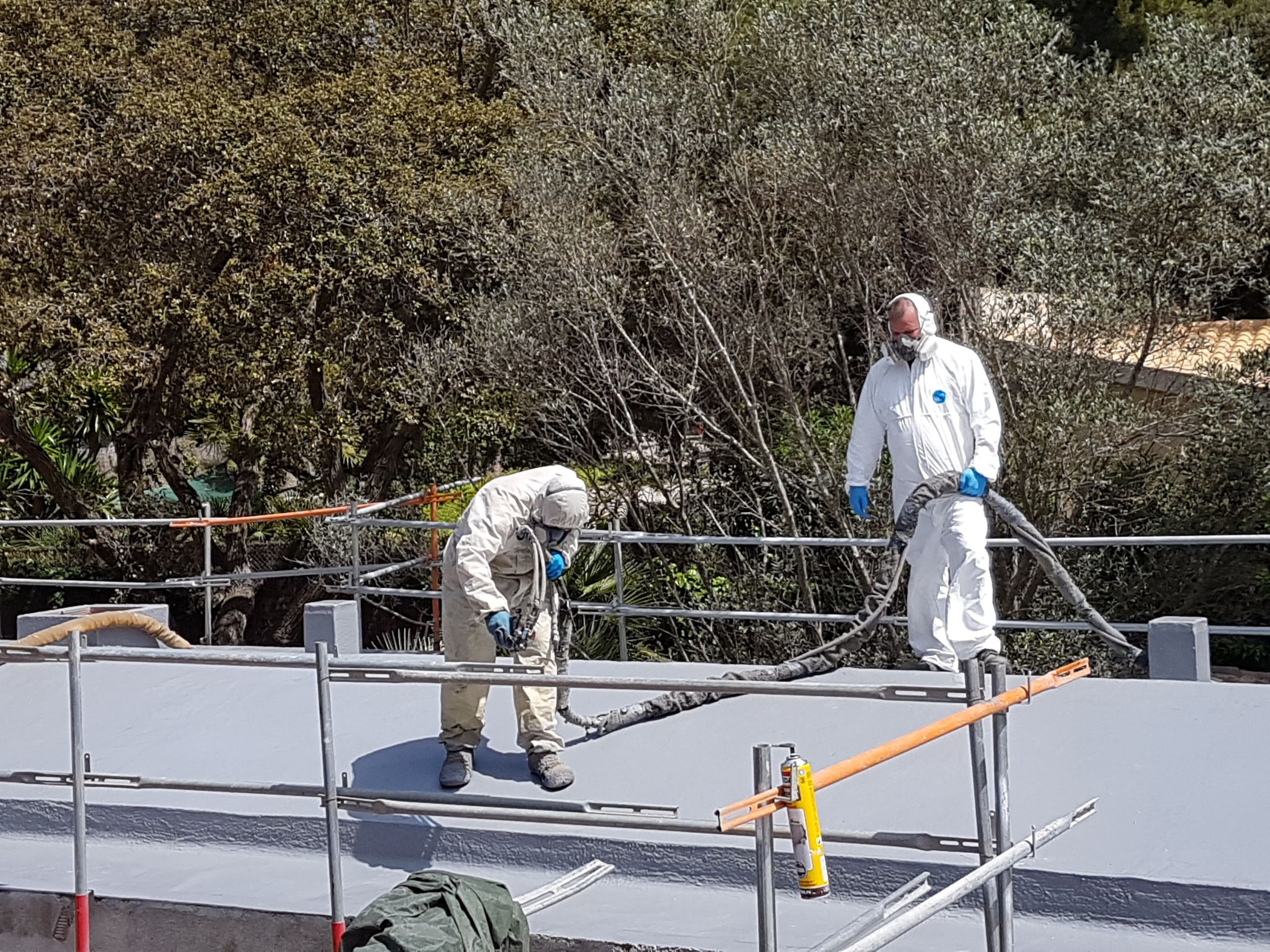 According to ETE (16/0153), the P-500 Urespray system (pure polyurea) is classified as W3 with a system lifetime (EOTA) of 25 years.
On the other hand, the Urespray P-500 system is suitable for applications in contact with drinking water and food. Report number: 2251188 according to UNE-EN 12873-2/2005.
Due to its fast curing time, it can be walked on within a few hours of application, although the optimum wait time is 24 hours.
In summary, investing in polyurea waterproofing is the best option to keep buildings healthy and safe.