Urespray P-500 is a material used for waterproofing and protection of very different kind of surfaces. It is a polyurethane elastomer based on pure polyurea, which has the European Technical Assessment (ETE nº 16/0153). It is formed with the reaction of two liquid elements, polyol and isocyanate. The resulting mixture is sprayed, so it adapts to all types of irregularities and shapes of the support. The result is a continuous coating that waterproofs the chosen surface, with high mechanical and chemical resistance and good behaviour at low temperatures.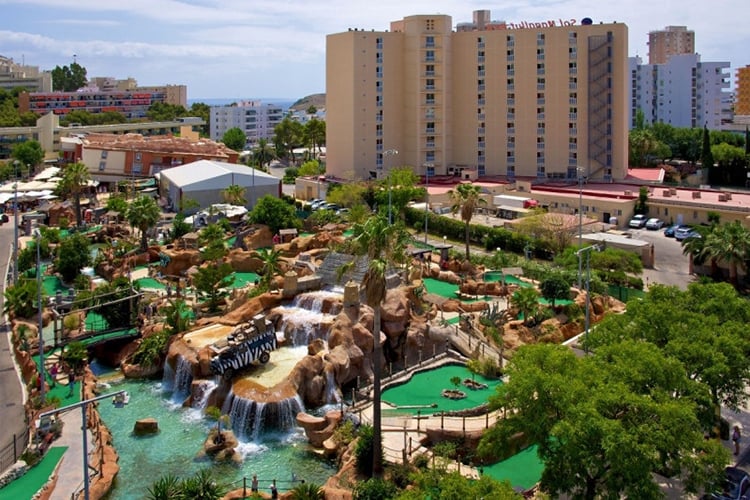 What are its main characteristics and properties?
Urespray series P-500 forms a continuous elastic layer, so there are no joints. However, if successive coats are to be applied to the cured product, a primer will be required to ensure adhesion.
It is versatile, very flexible and quick drying - less than 5 seconds. With this it is possible to transit on the waterproofed surface in less than three hours, always depending on the environmental conditions. It must be considered, however, that it is after 24 hours of the application of Urespray P-500 that the optimum conditions of the product are achieved.
Among the numerous advantages of waterproofing with polyurea and, in particular, the application of polyurea we find that:
There are no joints or overlaps.
Creates a homogeneous and completely uniform layer, which is very easy to maintain.
It adapts to all types of surfaces, even if they present irregularities and complicated shapes.
It has excellent adhesion to any material, whether concrete, cement, polyurethane, wood or metal. It does not need internal reinforcement mesh.
It is a very hard and resistant product, which retains its properties against the action of wear, sudden changes in temperature or different corrosive agents (fertilizers, animal excrements, etc.). For all these reasons it has a great durability.
What uses is Urespray P-500 recommended for?
It is very suitable for construction and industry, to waterproof and protect multiple elements, such as, roofs or balconies.
In addition, it is used in concrete structures, bridges, foundations, drinking water tanks, car parks, theme parks, as well as in the naval industry. It is also useful for the coating of rigid PUR foam.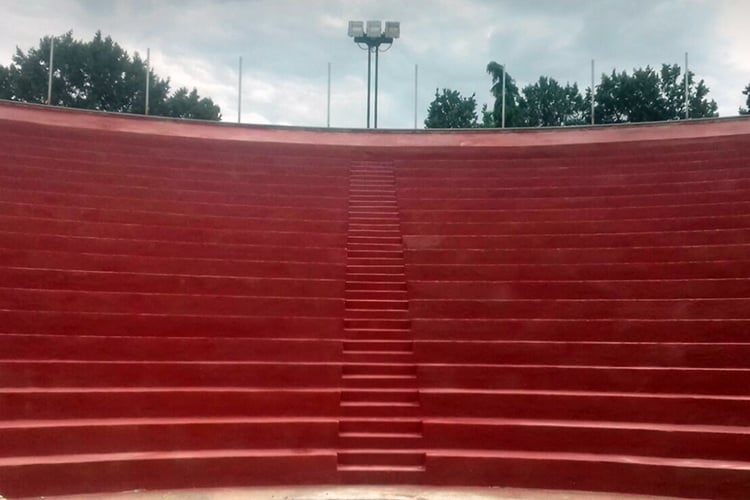 Tests and works using Urespray P-500
This polyurea waterproofing system has successfully passed tests and evaluations carried out according to the "Guideline for European Technical Approval of Liquid Applied Roof Waterproofing Kits (ETAG 005)", based on a useful estimate of 25 years. In these tests Urespray P-500 has been subjected to extreme conditions (temperatures up to 90º and -20º).
Additionally, it has been classified as class 3 (Rd> 45) in terms of safety against the risk of falls. For this reason it can be applied on wet surfaces both indoors and outdoors.
PROPERTIES

RESULT

METHOD

Reaction to fire

Class E

UNE-EN 13501-1

External propagation of the fire

Classification Broof (t1)

EN 13501-5

No migration of substances to drinking water (potability)

SUITABLE

UNE-EN 12873-2/2005

RD-140/2003

Contact with food

SUITABLE

EN 1186-1:2002

Hygiene certificate Poland

SUITABLE

Slip resistance

Class 3

UNE-ENV 12633:2003
Synthesia has applied Urespray P-500 in the rehabilitation of the fountain of Plaça de Catalunya in Sabadell and in the inner lake of the gardens of the Royal Palace of Pedralbes (Barcelona). The results confirm that the application of polyurea is the optimal way to waterproof all types of surfaces and protect them against water.