Investing in​ hygrothermal roof insulation​ is a very profitable decision because it improves interior comfort as well as the energy efficiency of the building. It is estimated that up to 30% of a building's energy can be lost through an insulated roof. In addition, a deteriorated waterproofing layer can lead to damage to the structure, which is caused by leaks and damp. Regarding flat, walkable terraces, as they can withstand human traffic, a particularly resistant insulation system is required.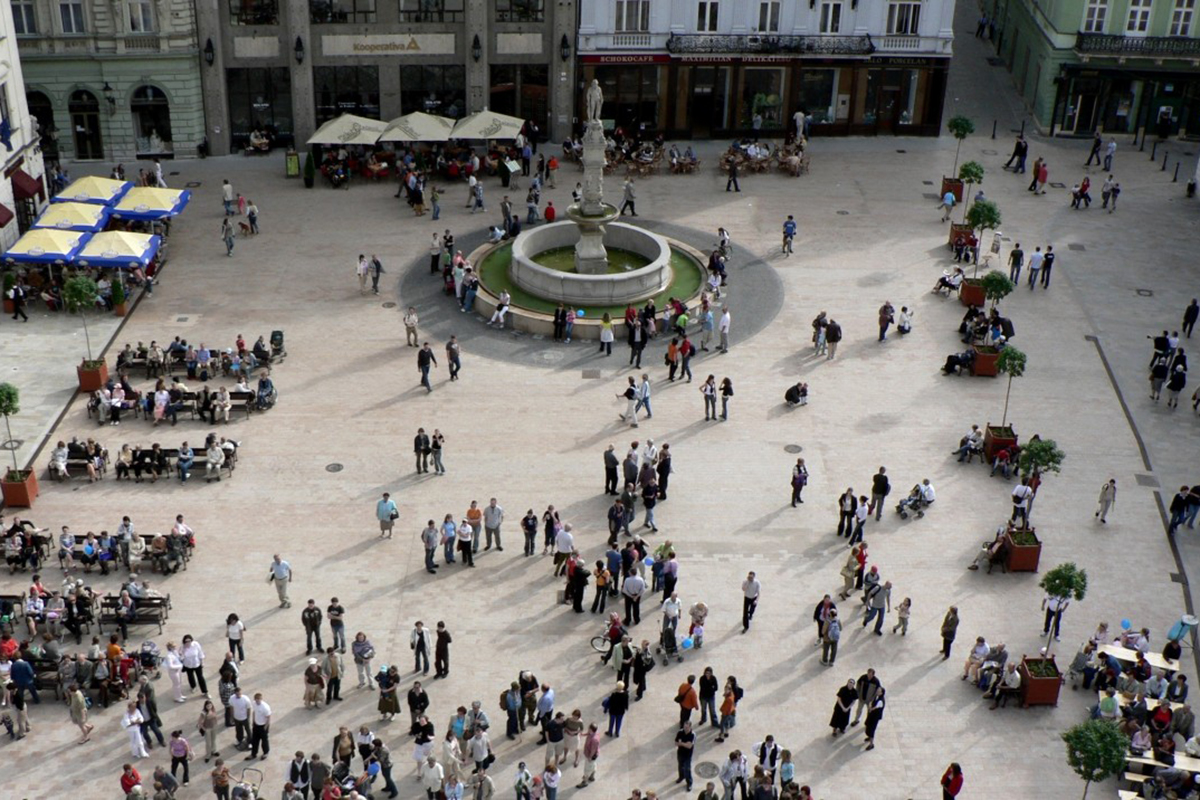 The physiognomy of a flat, walkable terrace
This type of roof is commonly made up of three layers: the top layer is the outer surface, which suffers from the weather and solar radiation, as well as overloading; It needs a resistant, durable and lightweight material. The intermediate layer​suffers movement and deformation due to sudden changes in temperature. Below this is the support, which can also suffer alterations that cause cracks, with the loss of water tightness as the main consequence.
The importance of insulation and waterproofing
Flat roofs, which are those with a slope of less than 5% and often have terraces that can be walked on by people. According to the Technical Building Code (CTE), the degree of waterproofing of roofs is independent of the geographical area in which they are located, although it does establish minimum thicknesses. When considering insulation, it is important to take into account the waterproofing that exists or will be applied, so that both systems are compatible. It is also necessary to take into account the singular points, such as drains, skylights, encounters with vertical walls, etc. In addition, it will be assessed whether there is ventilation or not, because its absence may imply a risk of condensation.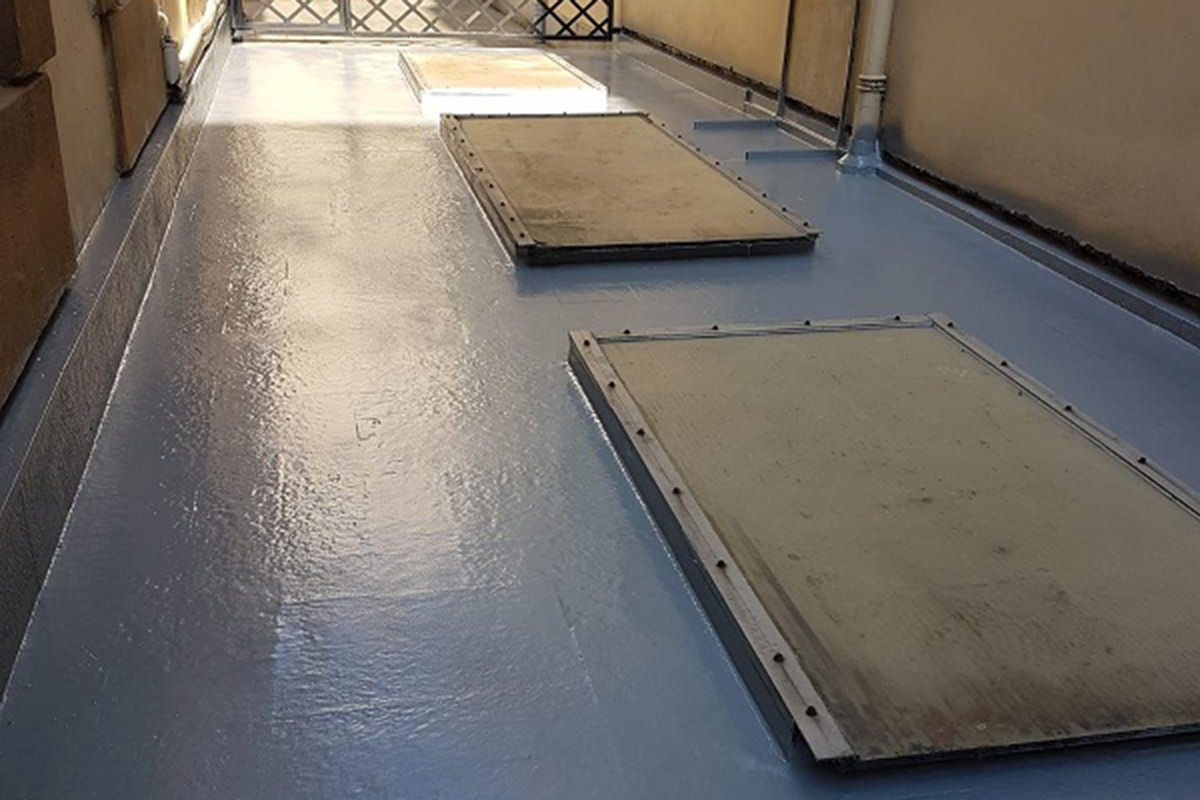 Advantages of using polyurethane to waterproof flat, walkable terraces
The application of polyurethane for waterproofing terraces is very quick and involves a continuous and uniform membrane, without joints or overlaps; the product is applied in liquid form which fills in gaps and provides a sealing effect.
Its installation is simple and fast both in new construction and in renovations. It forms an elastic and lightweight film, which is at the same time​hard and resistant, both mechanically and to stagnant water. It presents great capacity of adhesion in general on the materials commonly used in construction, as well as a great durability.
Polyurethane for waterproofing flat, walkable terraces is particularly suitable because it​resists not only ultraviolet rays, but also abrasion, chemical corrosion, the action of microorganisms, water vapour and lastly, wear and tear due to bad weather (water and wind).
Also , it is completely safe as it does not lose performance over time. Likewise, it is recommended that in applications where the sprayed polyurethane foam is going to be subjected to load, such as floors, terraces and roofs, that the​resistance to compression (determined according to the UNE-EN 826 Standard)​should not be less than 200 kPa. With all these considerations, it is clear that polyurethane is a more profitable investment than other waterproofing and insulation systems, since it does not require maintenance, is very resistant and has a long life span.