Store and transport: these are the two functions of the tanker trucks. To carry them out properly, they have characteristics that guarantee safety, product quality and food traceability. In order to achieve its purpose insulation is of vital importance.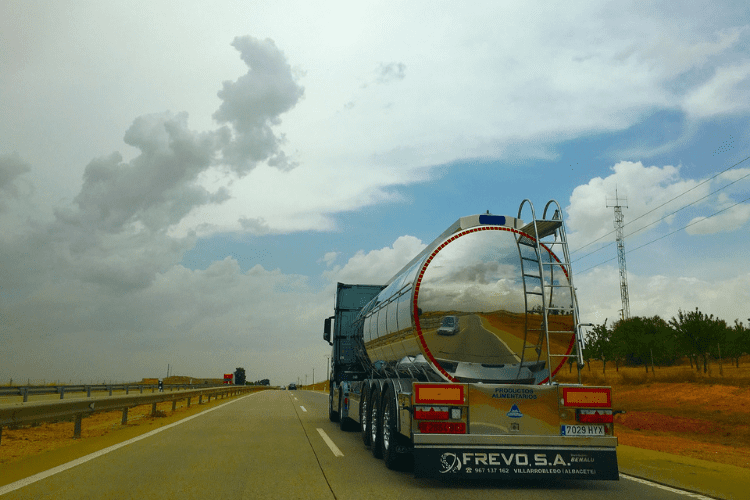 What is a tanker truck
It is a loading and unloading vehicle equipped with a tank in which products (from food to water, fuel or chemical products) are transported or stored for a long time in liquid or gaseous and, sometimes, solid state.
What conditions must the products transported by a tank truck meet?
Perishable products must be transported with the necessary protection and measures for their conservation. For this, there are tanker trucks with a cooling or heating system, as appropriate, and also endothermic protection.
Depending on the type of cargo, the tanks are manufactured with materials such as aluminum, stainless steel, carbon steel and other light alloys, or plastic materials such as vitrified polyester. Regardless of the material, ​the walls must be thick enough​ to guarantee the necessary resistance. This, together with a ​demanding insulation​, avoids leakage or contamination of the load.
Types of tanker trucks
According to the shape of the tank, we find ​circular tank trucks​ and ​elliptical tank trucks​. Depending on the number of tanks, the tanks can be compartmentalized (transport of liquids) or not (transport of gases). Depending on their insulation, we find non-insulated tanks, with insulation by coating or with insulation with a vacuum
surround chamber. In addition, there are fixed, removable tanks for vacuum waste, hermetically sealed tanks, portable tanks, battery vehicles and tank vehicles.
The isolation of tanker trucks
Rock wool, glass wool and rigid polyurethane foam are materials used to insulate tanker trucks and thus avoid temperature changes in cargo.
Polyurethane has the​ lowest coefficient of thermal conductivity​. It is non-toxic, does not transmit odors or flavors to the content, and, being inert, it is not affected by microorganisms and it does not accumulate moisture due to​ its condition of being a closed cell foam​. It has a​ high adherence​ to any surface and presents a ​high mechanical resistance​. In addition, the polyurethane foam forms a moisture-regulating membrane, thus preventing condensation.
For its application, you can opt for ​polyurethane injection for tanker trucks​, which protects from corrosion and abrasion while isolating the body from the tanker. With this injection system by casting in situ, no gaps or joints are generated, achieving ​a homogeneous insulation of great efficiency and airtightness​ that adapts easily to irregular surfaces. The thickness of the polyurethane layer will depend on the outside temperature and the temperature that the load must maintain.
In the case of transporting liquefied natural gas (LNG), for greater safety it is recommended to use trucks with double-hull tanks with a vacuum between both chambers.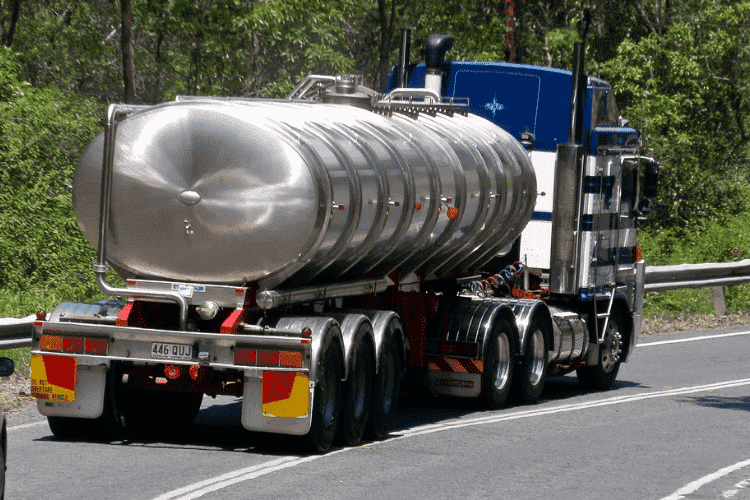 Normative
Tanker trucks that transport dangerous goods for third parties or for the environment are governed by ​ADR regulations​. It includes the minimum requirements of the vehicles that transport these products, including the training of workers, the definition of products considered dangerous, the safety obligations and the protocols for action in the event of an accident.
For its part, the transport of perishable food is regulated by a technical and sanitary regulation known as ​ATP​. It determines what a perishable merchandise is, what requirements the vehicles that transport it must meet, the control mechanisms and the maximum temperatures that the products can withstand when loading, unloading and transporting.