Committed to the environment
On February 18th, Synthesia organized an environmental volunteer action coinciding with the visit of the U16 team players from the Rugby Club of Mold, Wales (United Kingdom).
This volunteer initiative carried out in collaboration with Kingspan, Huurre and the Ecoalf Foundation, is part of the awareness campaign on some of the biggest challenges that we face today as society such as global warming, sustainability and pollution of our natural environment.
#planetpassionate
More than 60 volunteers, including players, parents and staff of Synthesia, Kingspan and Huurre, have participated in the collection of plastic waste in the area of ​​the beach and the natural environment of the riverside in the town of Sant Adrià del Besós, nearby Barcelona. A total of more than 50 kilos of plastic waste was collected.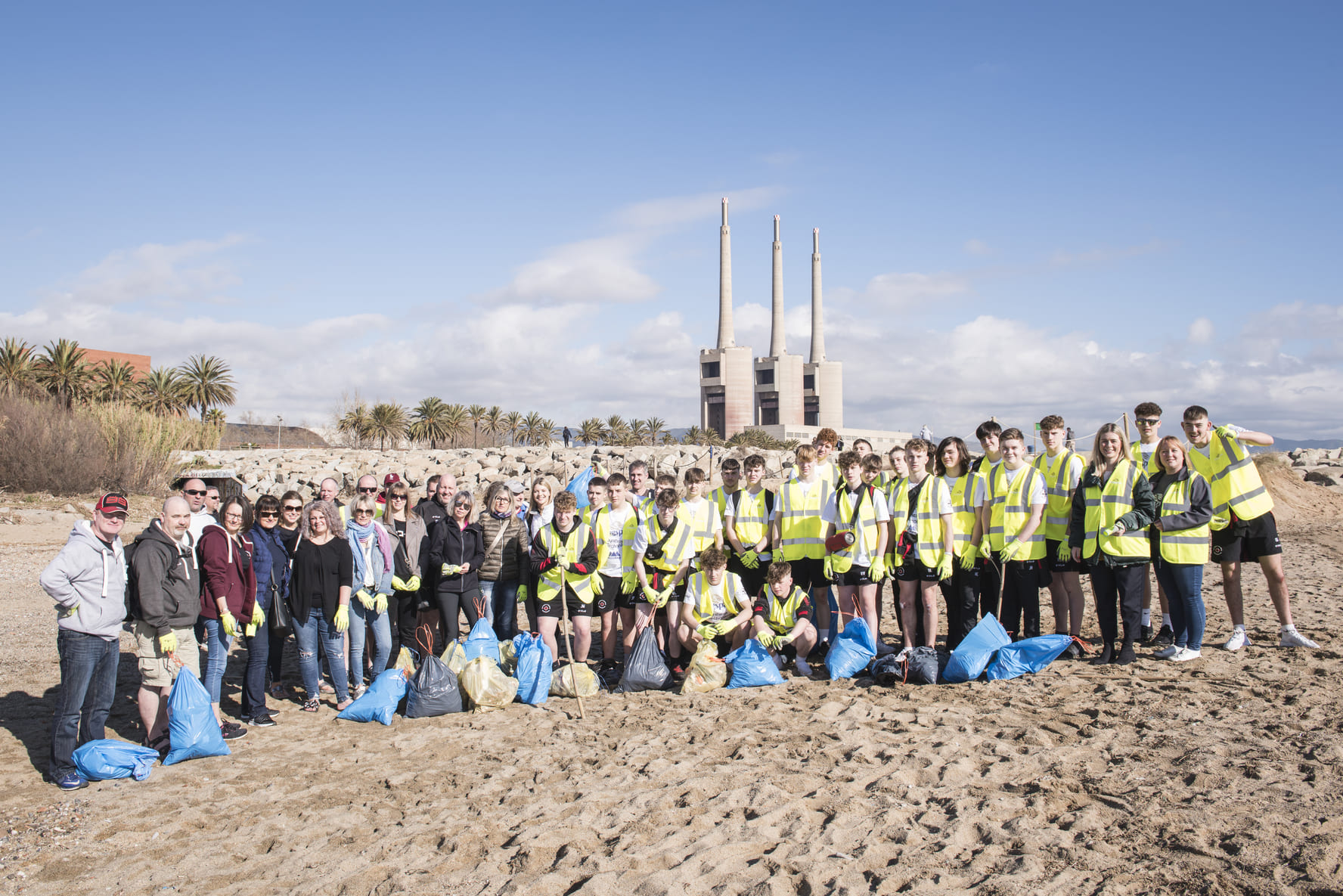 By collecting plastic and recycling it, we take action to develop a circular economy and promote greater sustainability and environmental awareness.
At Synthesia Technology we are using recycled PET from plastic bottles in the production of a key raw material used in the manufacturing of high-performance insulation for buildings construction. We are demonstrating that it is possible to use plastic responsibly, upcycling it into a brand-new product that helps to reduce energy consumption and CO2 emissions, for the benefit of all.