In 2020, Synthesia has consumed 900 million recycled PET bottles in its process for the manufacture of its polyols and polyurethane systems. In other words, Synthesia has consumed the equivalent amount to 35% of all PET bottles recycled in a city like Barcelona.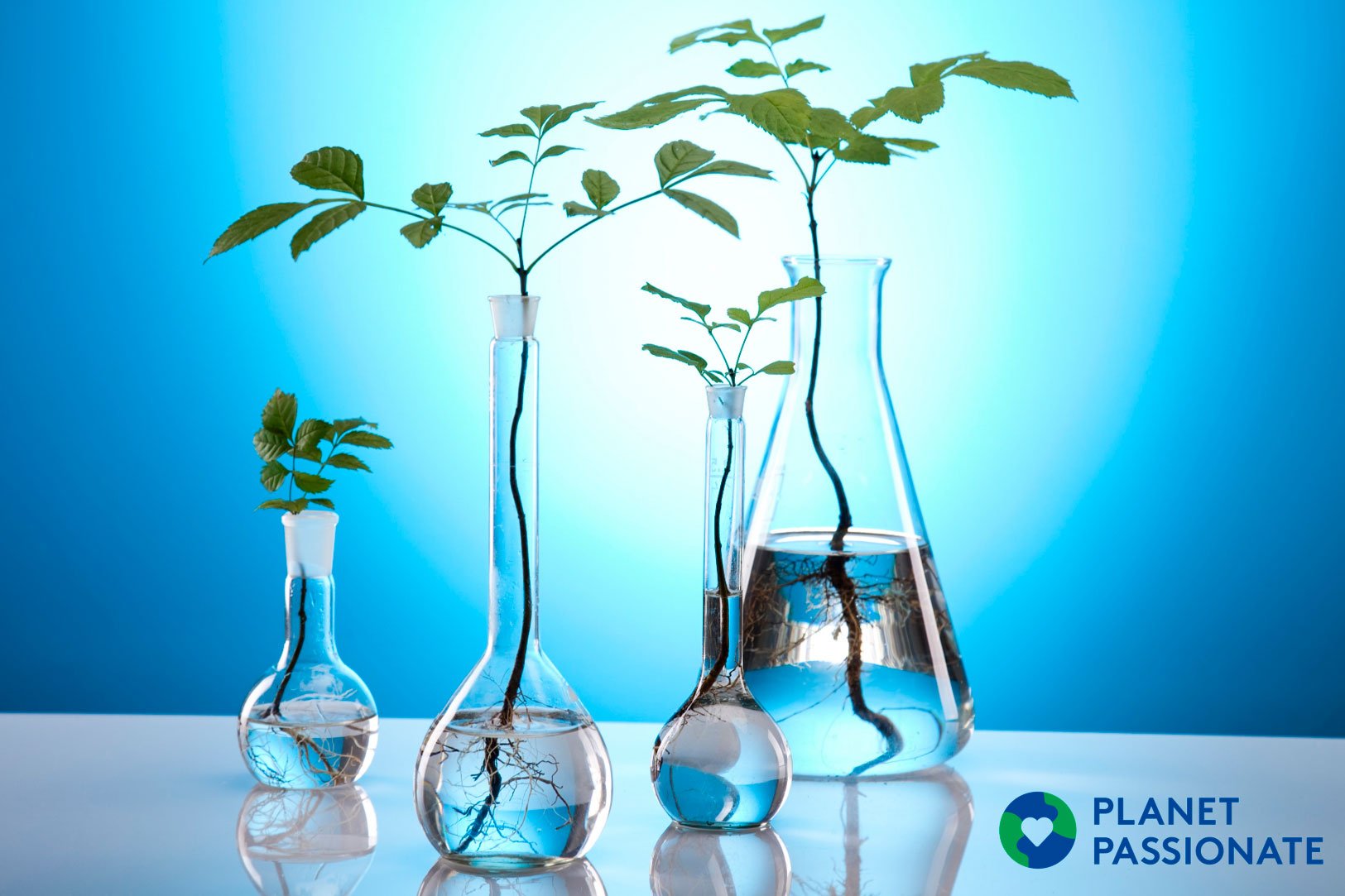 Recycled PET for insulation
At Synthesia Technology we are using recycled PET from plastic bottles in the production of polyols, a key raw material used in the manufacturing of high-performance insulation for buildings construction. We are demonstrating that it is possible to use plastic waste responsibly, upcycling it into brand-new products that help to reduce energy consumption and CO2 emissions, for the benefit of all. In this way, we promote the development of a circular and sustainable economy.
In Synthesia we have always committed to research and development, we are one of the few companies with in-house technology within the sector. Thanks to this, we can focus on the development of specific products tailored to our customer's needs.
Growing as a sustainable company forces us to continually improve our manufacturing processes. Thanks to our great R&D&I team, we create products based on natural ingredients and using renewable energies. Since 2007, Synthesia produces polyesters based on renewable sources (BIO), water-based products and natural oils.
We are Planet Passionate
During 2020, Synthesia has also carried out other initiatives framed in the "Planet Passionate" campaign with the aim of raising awareness about some of the greatest challenges that face today as society, such as global warming, sustainability and pollution of our planet:
Recycling 900 million PET bottles into our processes
32GWh of on-site renewable energy generation
Harvesting over 21.5 million litres of rainwater
11% annual conversion to zero-emission cars
Net Zero Energy achieved*

CDP Climate A List**

Supporting the removal of 180 tons of marine debris from the ocean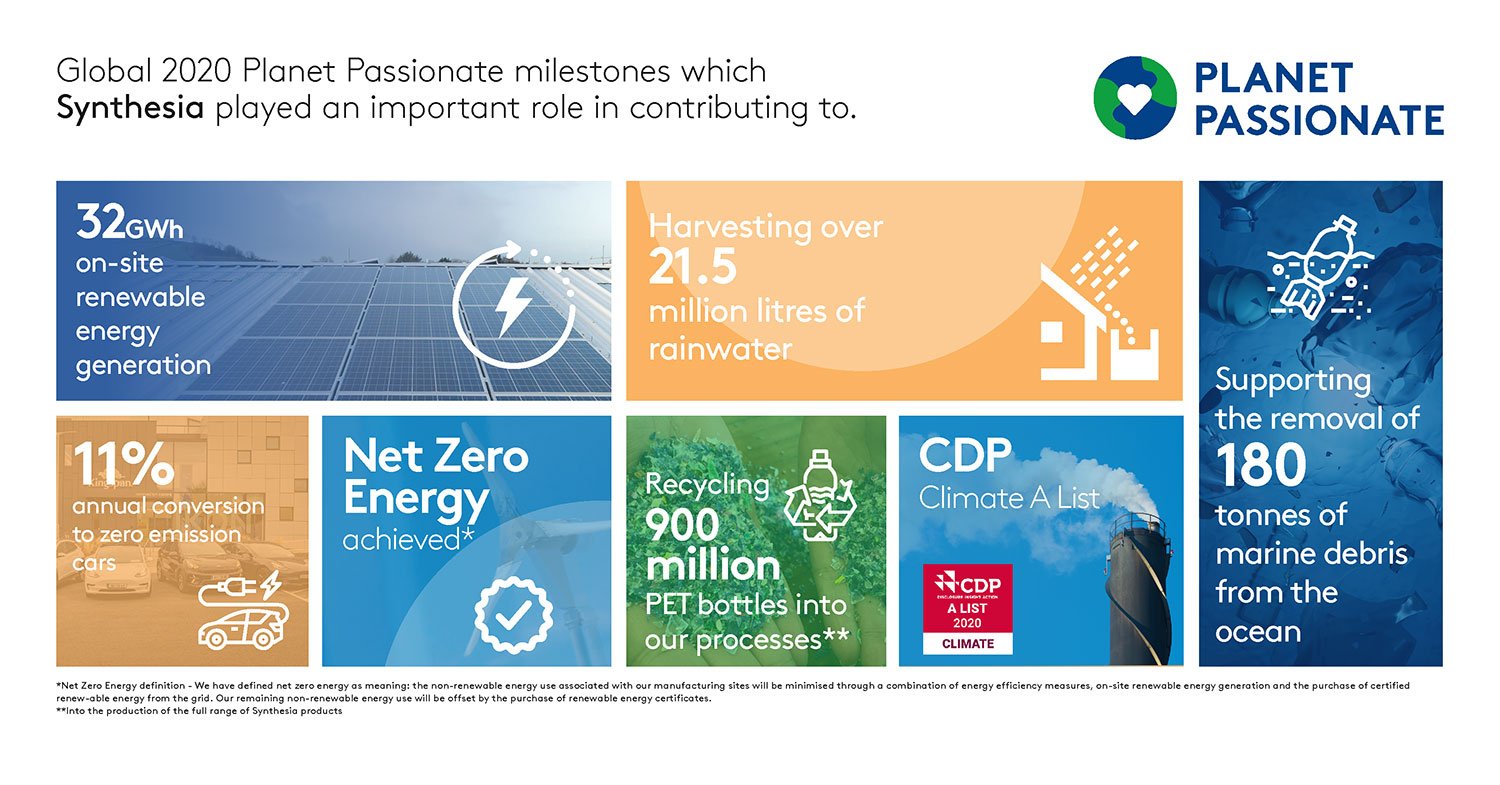 All these actions are the result of our corporate social responsibility encouraging environmental awareness, developing circular economy towards greater sustainability.
Innovation, quality, and sustainability are the keys to our success.
WE THINK GREEN. WE RECYCLE. WE CREATE.


*Net Zero Energy definition - We have defined net zero energy as meaning: the non-renewable energy use associated with our manufacturing sites will be minimised through a combination of energy efficiency measures, on-site renewable energy generation and the purchase of certified renewable-energy from the grid. Our remaining non-renewable energy use will be offset by the purchase of renewable energy certificates.
**CDP is a not-for-profit charity that runs the global disclosure system for investors, companies, cities, states, and regions to manage their environmental impacts.