Injected polyurethane systems are obtained on site by the chemical reaction between polyol and isocyanate. The result is a resistant and versatile material with a very low thermal conductivity. In the case of thermal insulation with injected polyurethane, excellent performance is achieved by injecting the mixture of these two components into a cavity. This is where the expansion takes place, after which a rigid and durable material is formed that favours energy efficiency.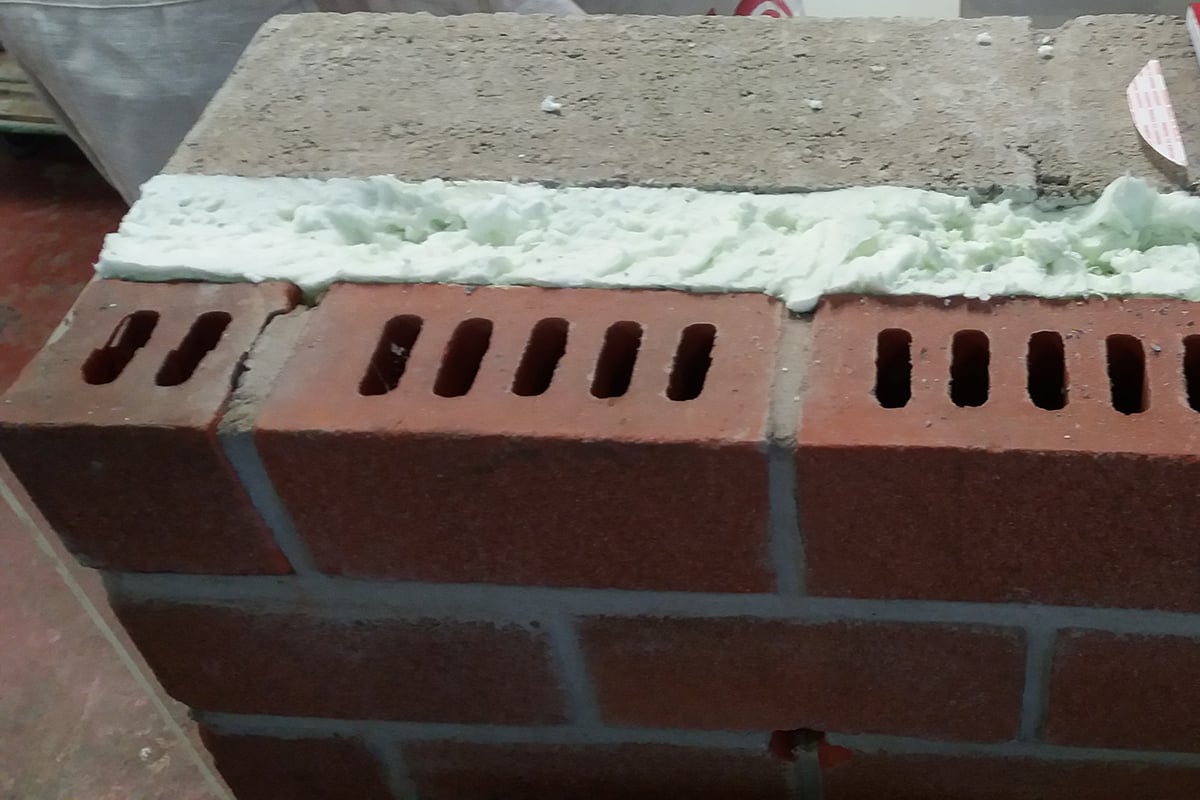 Regarding facades with air chamber, injected polyurethane is very useful and highly effective in isolating areas that are not accessible from the outside, as it has a thermal conductivity eight times lower than the air chamber. Furthermore, due to its great adhesion, it can be applied to very different surfaces and materials.
Properties of injected polyurethane and benefits such as thermal and acoustic insulation
This polyurethane system is manufactured on site and, in addition to providing optimum thermal insulation, offers very efficient sound protection. In the case of low-density, open-cell injected polyurethane foams, the absorption coefficient is up to α=0.5, thus protecting against airborne noise and damping vibrations. It provides quality soundproofing thanks to its high sealing capacity. It is effective not only in homes in cities, but also in very noisy places such as factories, discos, cafes, etc.
Its ability to repair and stabilize walls and ramparts is alsoan amazingly valuable feature. It is also put- to -use in the insulation of flat or sloping roofs and ceilings, since it does not add weight to the structure, consolidates the slab and there is no danger of sagging.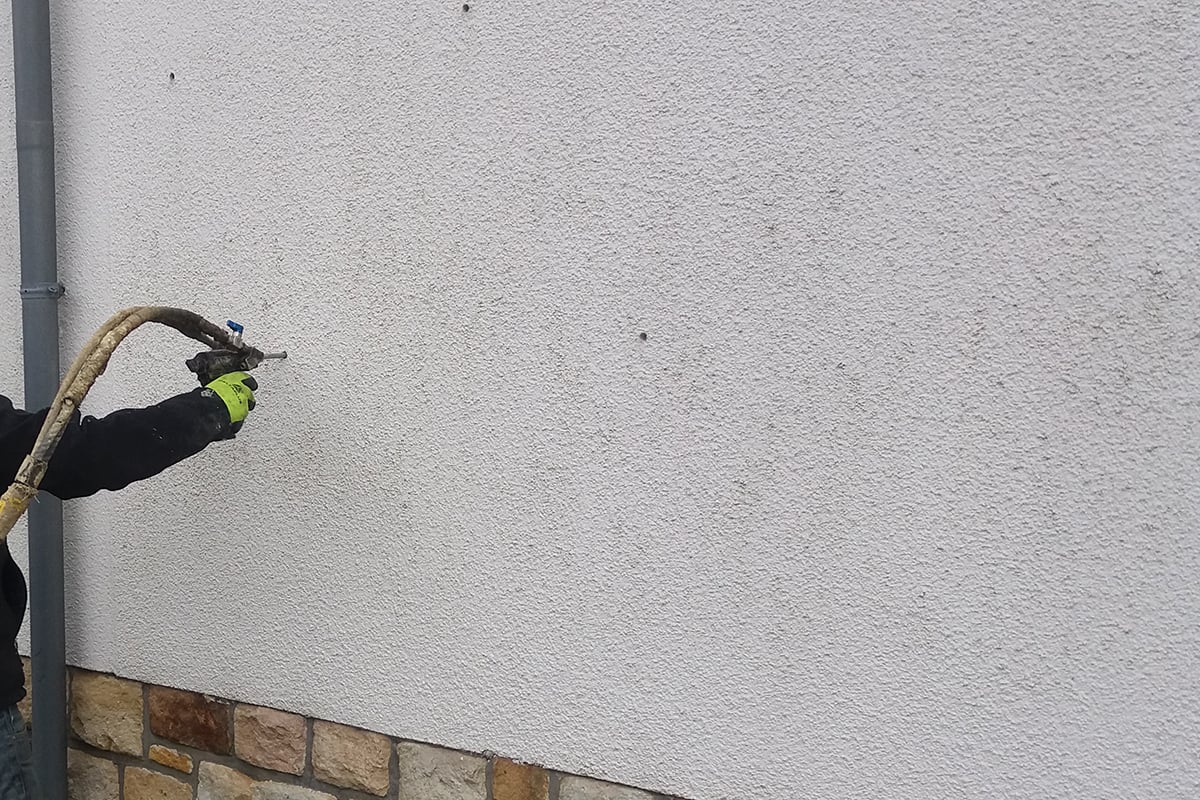 Injected polyurethane and the standard Passivhaus
Thermal insulation with injected polyurethane is a very efficient way of guaranteeing the watertightness of buildings, which is fundamental in sustainable construction and in passivhaus standard. With the installation of this system, a continuous layer is achieved that seals cracks, holes and joints. This avoids any infiltration and is therefore especially useful in energy rehabilitation. Furthermore, its installation is simple, with hardly any inconvenience to the building users. On the other hand, the injected polyurethane reaches the highest levels of insulation with the least thickness, so it does not reduce interior space.
The application of the Synthesia Technology Phono Spray I-905 injected polyurethane system improves thermal and, in particular, acoustic insulation. It thus becomes the most suitable option for thermo-acoustic restoration of facades and party walls in homes. It is not only open cell and low density, but also does not contain foaming agents that damage the ozone layer or contribute to global warming.