In previous articles, we have discussed the role of polyurethane systems not only as insulators, but also as stabilizers. In the article on the renovation of metal roofs, we stressed the importance of the structural role that polyurethane acquires in the renovation of roofs that suffer wear and tear over time.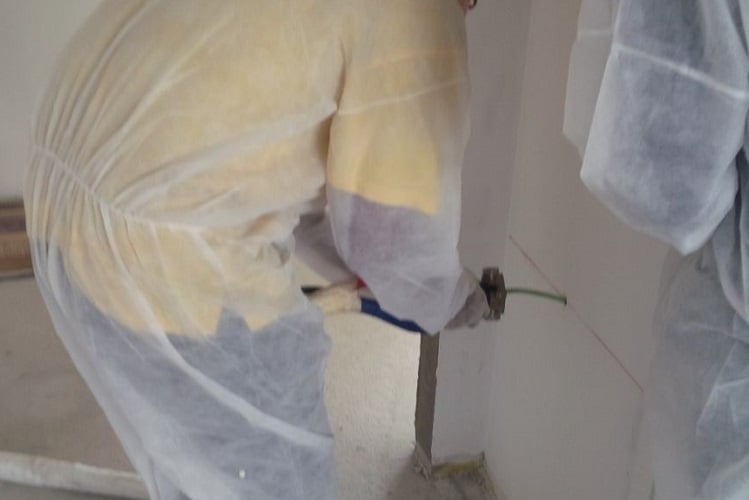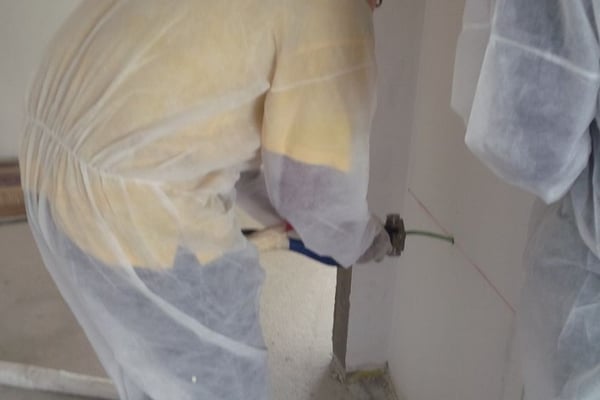 This double insulating and structural function applies not only to roofs, but also to other constructive elements of buildings, such as walls. In particular, it is very important in the filling of the air gap.
Thanks to the physical-chemical characteristics of polyurethane, it can be injected in a liquid form into the air gap of walls already built. The liquid form expands, thus allowing the polyurethane foam to become an optimal rigid closed cell insulation, perfectly compact and adhered to the boundary surfaces, in this case the inner walls of the two sheets of the wall.
Injected polyurethane as thermal insulation
Insulating an existing building from the inside reduces its useful surface and it's not a solution for thermal bridges in the case of forges and building joints. From the outside, although a higher level of continuity is achieved in slabs, the resolution of joints such as façade-cover are sensitive points in which unwanted discontinuities are created in thermal insulation.
However, by insulating a building by injecting polyurethane in the air gap, we achieve both uniformity and continuity, thus ensuring an optimal insulation. This material adapts the existing air gap in all its forms and, in addition, thanks to its initial expansive shape, it eliminates the infiltrations that produce loss of interior comfort.
Once we have avoided thermal bridges and unwanted air infiltrations, we guarantee watertightness and thus a high quality of the indoor air and an adequate comfort of the building. The latter are basic characteristics of sustainable and healthy buildings, such as passive houses.
As for energy savings, which are reflected in the heating bill in winter and the air conditioning bill in summer, they can reach 90%, as the cost of this system based on injected polyurethane is lower than that of other thermal insulation systems on the market. The following video shows a comparison of adaptability to the environment of different insulating systems. As it can be seen in the following video, the polyurethane-based system covers the most surface:
Injected polyurethane as a structural stabilizer
The adhesion of the material to the faces of the sheets of the wall is not only an advantage of thermal insulation, but it also creates a structural union that acts as reinforcement in case of loss of mechanical action of the joining elements between both sheets.
In case of new buildings, it is also advisable to invest in polyurethane as a joining element, leaving behind fasteners such as bolts or metal pins, since they introduce thermal bridges that would have to be solved later by means of an extra contribution of thermal insulation.
Do not hesitate to contact us to get further information on Synthesia Technology polyurethane systems or download our catalogue: