Polyurethane's characteristics turn it into an optimal material for the insulation of a building. Its durability is due to its properties that resist against environmental agents, which make it stand above its competitors in the field of insulation materials.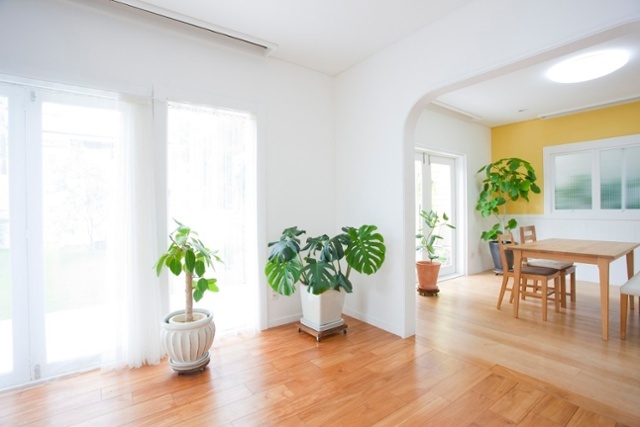 Environmental agents and indoor air quality
There are several environmental factors that directly affect the indoor environment and air quality. They can be grouped into three types: chemical agents (products derived from combustion, volatile organic compounds, pesticides, radon, particles and fibers in suspension), biological agents and physical agents (thermo-hygrometric conditions, lighting, noise and vibrations).
Currently, inhabitants of cities in industrialized countries spend between 60-80% of their time in enclosed spaces, so a bad indoor air quality can seriously affect them. The use of materials that have good behavior against environmental agents should be a priority in the construction sector.
The known diseases related to the "sick building" are caused by a bad combination of materials, a bad execution and the misuse of the spaces. Luckily, polyurethane is not a material that puts at risk the health of a building's users.
The case of sprayed polyurethane foam and its exposure to atmospheric agents (IPUR source)
Sprayed polyurethane foam has an excellent behavior against atmospheric agents (water, extreme temperature variation, wind...).
It is only attacked by prolonged exposure to ultraviolet radiation, contained, for example, in direct sunlight.
This attack results in a dusty appearance on the surface of the foam and produces a decrease in thickness at a rate of 1 or 2 millimeters per year, depending on the combined effect of rain and wind. The first year presents a lower amount of such decrease in thickness, thanks to the presence of the outer skin of the foam, a high-density polyurethane layer.
An attacked foam (as it can be the case in dividing walls of buildings during the construction of adjacent buildings, during 2 or 3 years) only loses thickness to the rate indicated above, but the properties of the product that still remains in the facing or cover do not suffer any changes in performance (conductivity, resistance to compression, density, resistance to the passage of water vapor, impermeability, etc.).
In short, the fact that the foam remains in the open for a short period of time will not have an influence on its properties.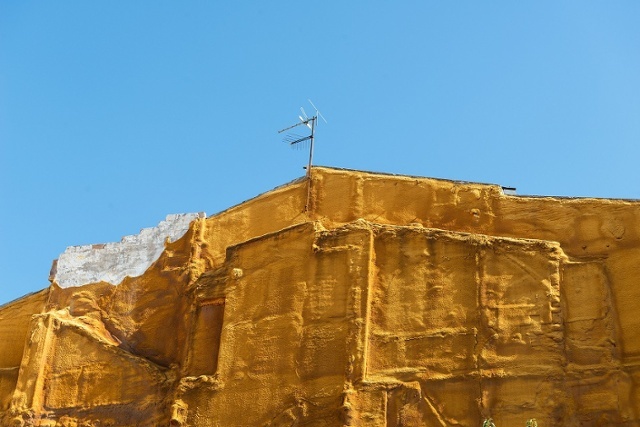 Polyurethane is an inert material that does not need maintenance of any kind (IPUR source)
Polyurethane is resistant to the attack of chemical agents, it does not degrade due to humidity, it does not favor the proliferation of molds or other organisms and it has an excellent adherence to the substrate.
Polyurethane is also resistant to all the chemicals commonly used in construction:
It is resistant to the solvents normally used in adhesives, paints, bituminous pastes, preservatives for wood and sealants.
It resists against aging, against the action of roots, and it is biochemically inert against molds.
It is stable against fuels, mineral oil and dilute acids and alkalis.
It resists against the action of exhaust gases or a more aggressive industrial atmosphere.
It is rot-proof, stable before detritus and odorless.
It is chemically neutral.
Complementary measures to the application of polyurethane in dividing façades
It is true that, sometimes, polyurethane is not enough to protect the dividing façades that remain uncovered after demolitions, landslides or changes of shape in adjoining buildings. In these situations, reinforcement measures can be applied to avoid future constructive pathologies:
Protection by a layer of paint that prevents sprayed polyurethane foam from being damaged by sunlight. This paint can be made of polyurethane too.
Something less economical and which requires more effort: placing a small partition attached to the facade, with the intention of protecting it from external environmental agents.
Would you like to receive further information on our insulating polyurethane systems? Do not hesitate to contact us.