The highest percentage of energy losses occurs when energy is lost through the walls, roofs and windows of a building.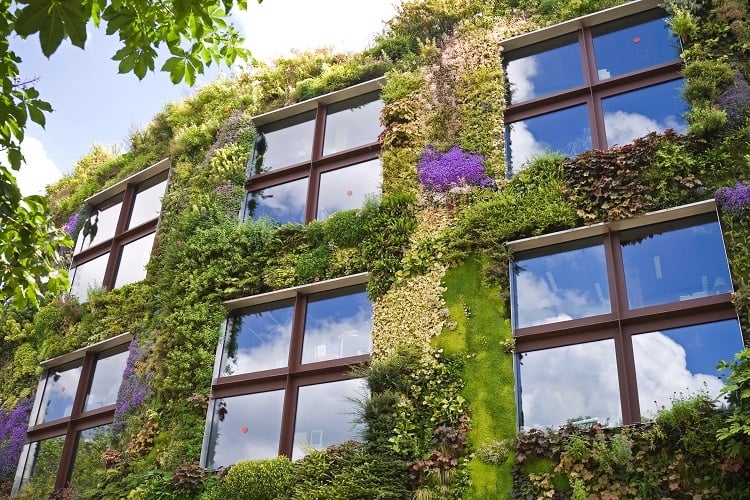 After each update of The LEED 2009 Green Building Rating System for New Construction and Major Renovations we see significant technology advancements. Those who are involved in building projects are paying more attention to the techniques and insulation systems that can be used in buildings' envelopes to reduce energy consumption and costs.
Saving energy through a building envelope
The use of insulation systems and energy-saving techniques in building envelopes helps to save enough energy per year to cool up to 56 million homes or to produce up to 135 million vehicles per year.
What exactly is the envelope of a building? The envelope of a building is composed of its facades, windows, all thermal insulation elements exisiting in its walls, the sealers used in the walls, the air and vapor barriers and so on.
Prescribers of insulation systems should look for components to ensure that the enclosure guarantees comfort within the building, as well as optimal levels of health standards. In addition, insulation must be efficient, with safe materials that guarantee a good behavior in its service life.
From the beginning of a building project, we must take into account the insulation systems to be used. Thermal insulation reduces heat exchange through the surfaces of a building: walls, ceilings, installations, etc.
For all these reasons, isolation is considered one of the most practical and cost-effective ways to improve the energy efficiency of a building.
The case of polyurethane systems as insulating materials in buildings
The energy efficiency achieved by insulation also depends on the materials used.
In the case of polyurethane systems, these are products that achieve tightness in buildings. This implies a double function: insulating and sealing. Polyurethane creates barriers against air within a building envelope, sealing and isolating problematic areas such as windows, doors, and holes in facilities.
This sealing and insulating effect reduces the demand for heating and cooling as it prevents air leakage and it maintains comfortable temperatures inside.
Would you like to see how polyurethane systems are used to insulate a building? You can download the video of a real case of polyurethane application.