Sprayed polyurethane is an in-situ polyurethane manufacturing system, which is applied by spraying the two components (polyol and isocyanate) onto the substrate. The chemical reaction of this mixture, to which an expanding agent is added, generates a rigid foam with a high insulating capacity -due to its low thermal conductivity- that self-adhesives to the material on which it is sprayed.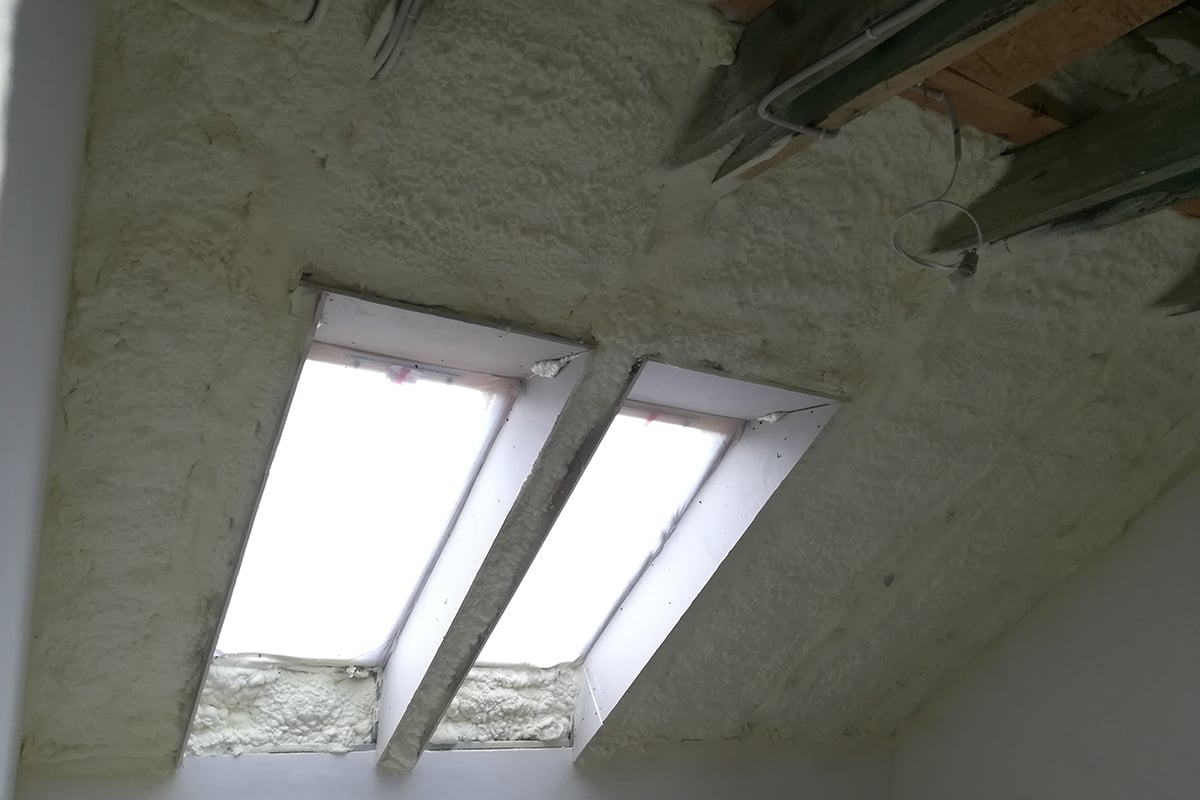 Advantages of polyurethane designed for energy efficiency
Actions on the building envelope are key in the renovations, since up to 55% of the energy used to heat the interior can be lost through the roof and walls.
Due to its efficiency, spray foam polyurethane is widely used in the thermal insulation of facades, roofs, floors and walls. It does not reduce living space, since with the lowest thickness it reaches the maximum insulation values. It also provides a continuous, seamless layer that covers gaps and seals, waterproofing and completely eliminating thermal bridges. It therefore offers high performance in terms of thermal insulation, as well as water and air tightness and sound and vibration damping.
For these reasons it is suitable for floor insulation, as it reduces energy consumption, especially on the ground floors. Also in roof renovation, due to its lightness, adherence and waterproofing -allowing transpiration- and resistance to compression. It is also used to waterproof facades. As for the roofs, the polyurethane is sprayed from the inside, thus contributing to the improvement of energy efficiency.
Sprayed polyurethane from Synthesia Technology
In Synthesia Technology's catalogue you can find products designed for thermal insulation for both building and industry. This is the case of Polyurethane Spray S-303HFO and Polyurethane Spray S-35RGB-ECO, which are highly suitable for building enclosures and partition walls in homes or for the insulation of industrial buildings and farms.
In addition, the Polyurethane Spray S-403 HFO, S-503 HFO and 7129 Roof HFO products are suitable for roofs and terraces. While Polyuretan Spray S-383-HFO and Polyuretan Spray S-35RGB-ECO are for floors. Their application allows thermo-acoustic insulation and waterproofing in the same process.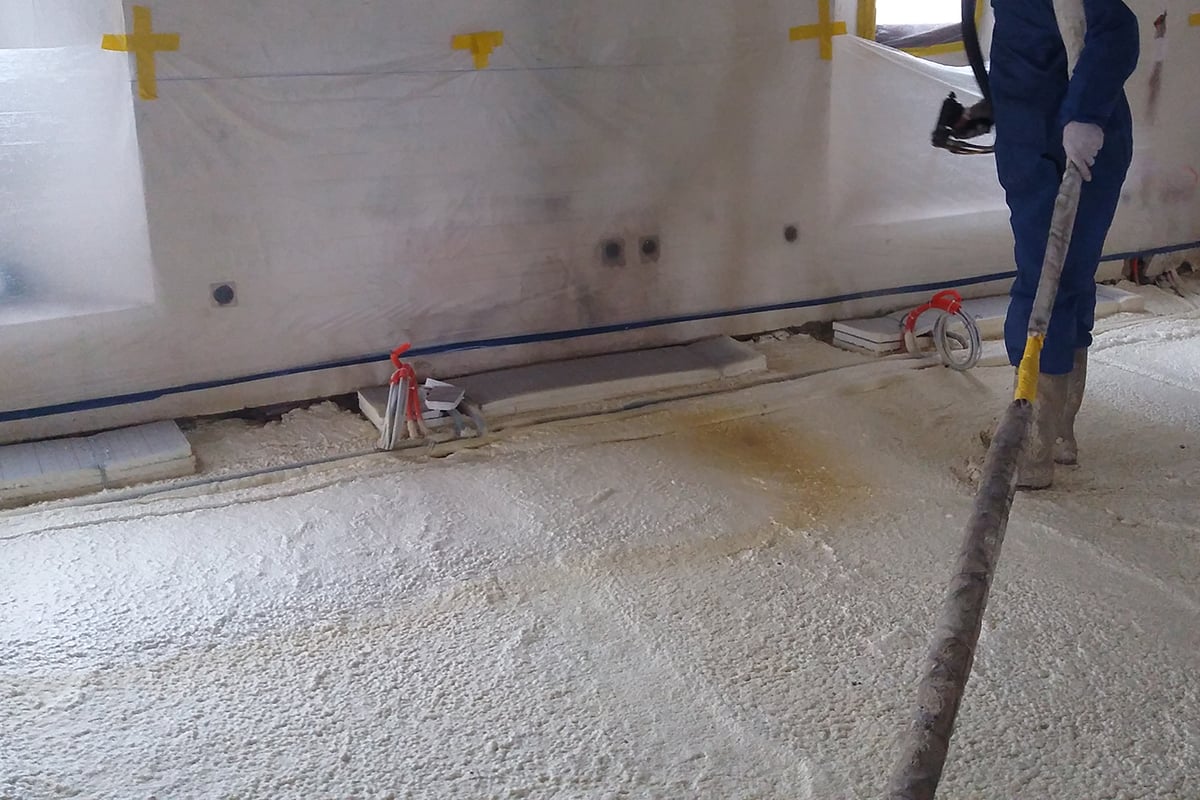 Reasons to choose spray foam polyurethane
The sprayed polyurethane is very versatile, with the ability to be applied from both the outside and the inside. Its properties make it a profitable, durable and sustainable solution for improving the energy efficiency of buildings, whether new construction or renovation.
It is more economical than other solutions as it offers great efficiency with minimum thickness, requires little maintenance and has a great durability. In addition, it has a very robust insulation capacity against wear and aging and has the lowest thermal conductivity of any product on the market.
It is important to bear in mind that, in order to achieve insulation with maximum performance, it is essential that the application is carried out by professionals. Although spraying is simple, does not require any building work and hardly generates any waste, it is necessary to know how to properly assess the atmospheric conditions, make adjustments to the machinery and follow the product's instructions provided by the manufacturer.