3D shooting targets or volumetric targets are used in competitions, training and archery and crossbow courses. They are life-size representations of animals made of, among other materials, polyurethane foam. They are very attractive due to their realism and volume, which allows shooting from multiple directions.
Among the possibilities offered by archery, the forest course is the modality that has been gaining the most followers in recent years. It comes from the U.S.A., from where it passed to France before reaching Spain. Thus, in a field, a forest-like environment is organized, with 3D targets to carry out the marked circuit, either individually or in groups. The participant goes from one target to another in order, obtaining different scores depending on where he reaches the synthetic animal that acts as a shooting target.
What are 3D shooting targets used for?
The first forest courses were 2D and involved shooting at photographs or drawings of animals placed on a parapet. However, it is the 3D course that is most successful today because of the use of volumetric targets.
For this purpose, life-size and realistic-looking representations of all kinds of animals are produced, moulded by a sculptor or cast. They usually have three to four scoring areas and allow the use of traditional bows, pulley bows and powerful crossbows.
What materials are used for 3D shooting targets?
Polyurethane, due to its durability, versatility, weather resistance, density, and recovery, is the most frequently chosen material for 3D shooting targets. High-density, hardened, closed-cell polyethylene foam is also used, especially for parapets and non-realistic "cube" or "sack" type targets. Both materials allow the arrows to penetrate and adhere to the marked spot, but without passing through or bouncing off it.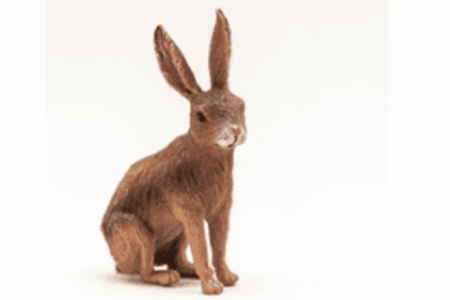 What are the advantages of using polyurethane for 3D shooting targets?
Polyurethane gives 3D shooting targets volumetry and, therefore, some of their main advantages: they allows shots to be fired from different angles and positions, enriching the experience. It is very easy to mould by hand, and very economical for large volume runs using chill moulding. When the foam cures and hardens, it is removed from the mould to repeat the operation. It can also be injected into the mould under high pressure.
Polyurethane 3D shooting targets are therefore economical, realistic, lightweight, and easy to handle and modify. They are suitable for all levels and pockets and are also environmentally friendly because polyurethane is a durable and recyclable material.
In this application, the key is to achieve the highest possible post-shot recovery and strength. In the case of polyurethane, the shooting targets offer good penetration and easy removal of the arrow and good durability.
In Synthesia we offer for the production of 3D shooting targets the two-component polyurethane system Poliol 7135 / HT-16-N prepared and formulated to obtain semi-rigid foams for casting filling, open-cell and foamed 100% with water, so it is free of CFC, HCFC and HFC, being a product that does not damage the ozone layer and does not contribute to global warming.