Kitchen sponges are essential elements for maintaining hygiene in these spaces. They are usually made of polyurethane foam, a flexible, resistant, adaptable and very durable material that withstands continuous and demanding use.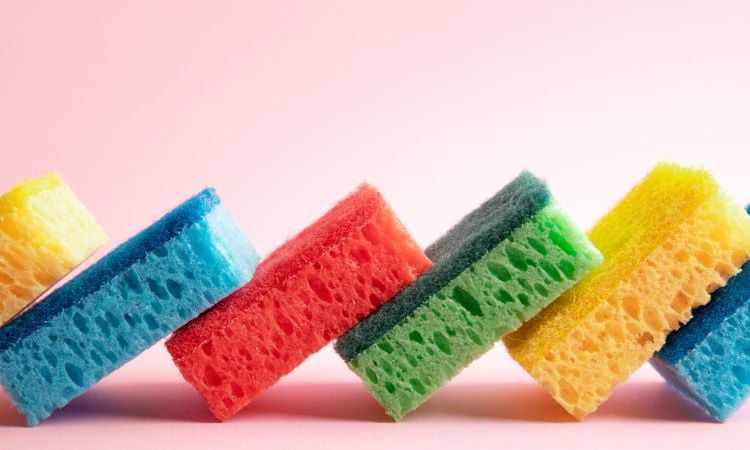 Composition of polyurethane kitchen sponges
Most kitchen sponges are made of polyurethane foam, although other synthetic materials are also used. These sponges can be made of a single layer of polyurethane foam or several layers bonded together. It is in the latter that products such as Synthan PE 3008 play an important role.
Synthan PE 3008 is an aromatic polyisocyanate-based prepolymer that is used as a single-component, low-viscosity adhesive that cures with the moisture responsible for bonding these different layers together.
Manufacturing process of kitchen sponges
The manufacturing process of polyurethane kitchen sponges involves several steps. Once we have the different layers that will form the sponge. One of them is usually softer, with a similar feel to the natural sponge, and is made of polyurethane or some other foamed polymer, the second is usually an extra layer, hard and dark green in colour, which acts as a scouring pad.
Synthan PE 3008 is applied as an adhesive to bind the layers together.
The adhesive is applied to the green fibre layer with the help of a dosing machine in which rollers impregnated with the adhesive are used to apply the product, and it is then bonded to the soft foam layer.
Once the two layers have been bonded together, the piece is subjected to a quality control to ensure the contact between the layers.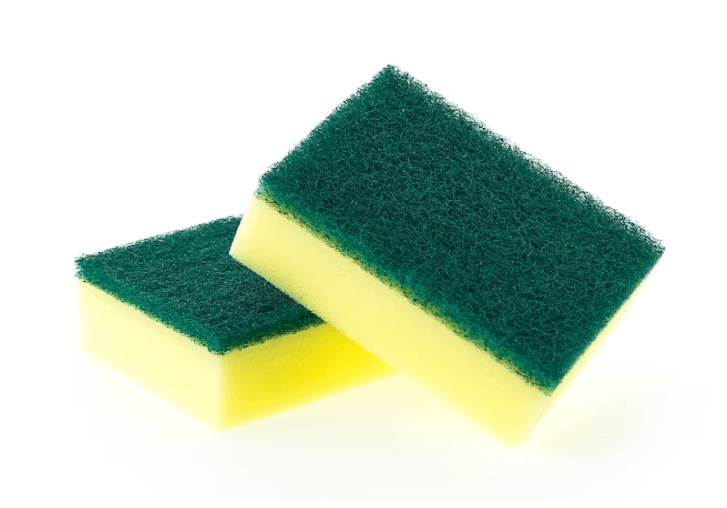 Properties of Synthan PE 3008
Synthan PE 3008 as a one-component adhesive offers a number of properties including, but not limited to:
Adhesion and flexibility. It is an adhesive that conforms and adapts to a wide variety of surfaces.
Water and moisture resistance. It has good resistance to water and humidity.

Low viscosity.

This characteristic facilitates the handling of the product and additionally facilitates the cleaning of the machine.
Other applications
Among other applications Synthan PE 3008, and in general moisture cured single component adhesives, can be used in other applications such as:
Binder of different recycled materials, for the manufacture of flooring in playgrounds or athletics tracks, applied both "in situ" and prefabricating.