The rigid polyurethane foam, either sprayed or injected, has a great capacity of thermal insulation, acoustic and waterproofing. For these features is essential in construction, adjusting to all needs and favouring significant energy savings in buildings. Polyurethane is, therefore, an ally in sustainable construction, both in rehabilitation and in new construction.
Polyurethane systems are present in many forms in everyday life. From sofas to mattresses, footwear, cars, cold rooms, windows... and they are protagonists in building. In order to obtain different benefits, it can be applied in two ways: sprayed or injection. These two types of polyurethane are a material applied in situ, which offers great advantages in the work, in addition to the best value for money by eliminating intermediaries.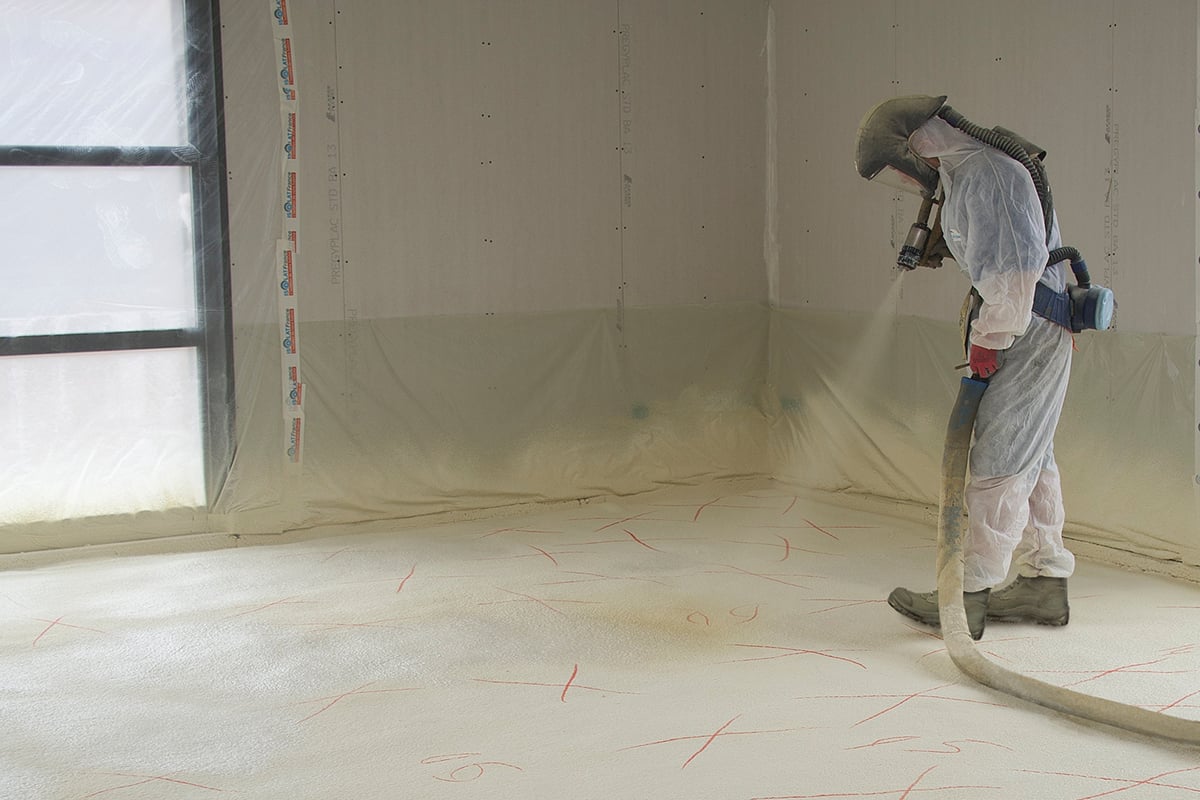 Rigid foam applied in situ by spray
It is the sprayed polyurethane, which is achieved by spraying both components on the chosen surface (substrate) at the same time. The reaction is achieved in the spray gun chamber. The heat released is used to vaporize the expansion agent. This transforms the mixture into a foam that will reach up to 30 times the volume of the original components.
The sprayed insulation has a great performance: a single professional can apply up to 100 m²/hour easily, without joints, cuts or the need for adhesives or fixings. However, the atmospheric conditions must be taken into account and the machinery must be correctly adjusted to obtain the best result.
Spraying polyurethane is a very effective solution against thermal bridges, since it has an insulating capacity 25% higher than other products such as mineral wools or polystyrene foams. It is also very efficient, since the minimum thickness achieves the desired insulating effect, so it is also economical. It offers great adhesion, durability, total impermeability, airtightness and does not suffer cracks. It is safe due to its high fire resistance and can also be used as an anti-radon barrier.
In short, the sprayed polyurethane is a continuous insulation of high quality, which significantly improves the insulation of the building envelope.
Rigid polyurethane foam applied in situ by casting
It is the injected polyurethane, which is obtained by mixing and beating the two components and introducing them in the cavities inside which the material will expand, reaching all its properties. Knowing how to inject polyurethane correctly is the task of professionals, and key to achieving lasting and effective results.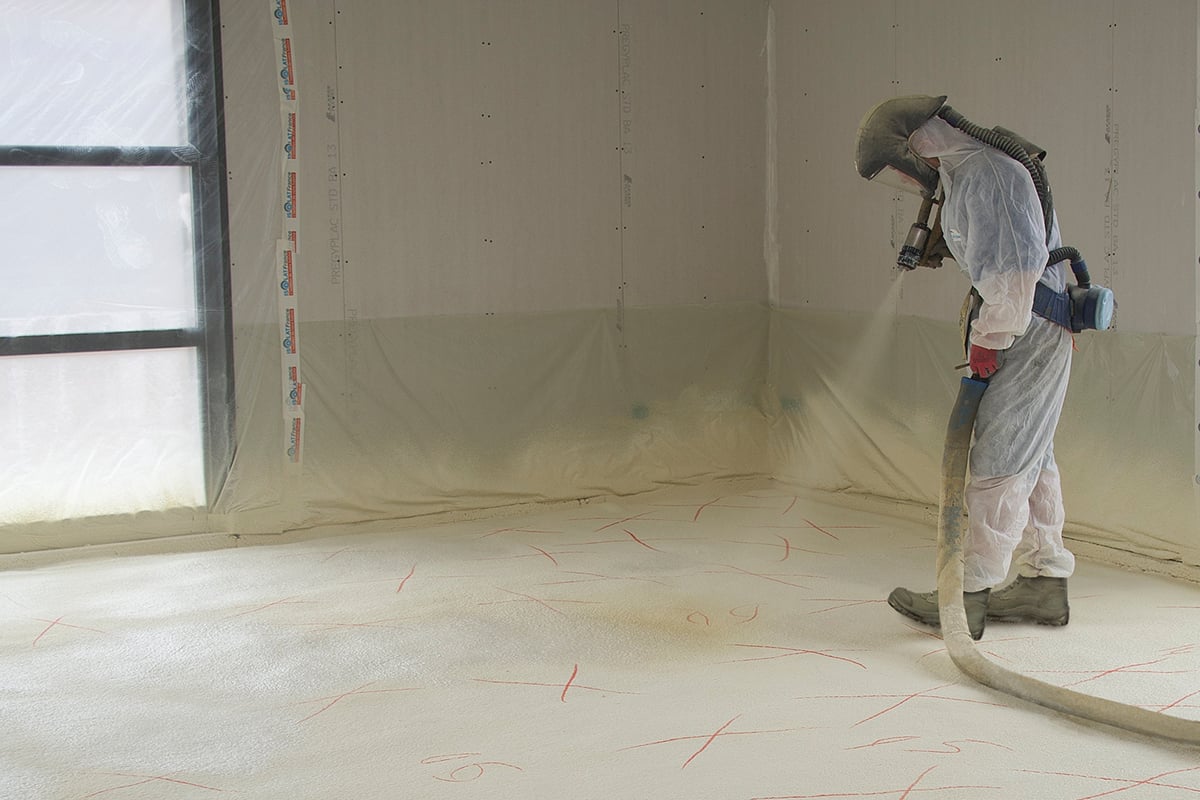 It is a system of easy adherence that adapts to practically any hollow, covering it in its totality. It has great mechanical and chemical resistance, good fire behaviour and is totally harmless to people's health.
The low thermal conductivity of injected polyurethane makes it one of the best thermal insulators. It is also an effective acoustic insulation, which can achieve an absorption coefficient of up to α=0,5. It also neutralizes vibrations caused by sound waves. It is also the best option for waterproofing facades, complying with grade 5 of their corresponding regulations, while regulating humidity and avoiding condensation.
To choose between the two types of polyurethane which best suits the needs of the work, it is best to have professional advice. In this way, an optimum and very long-lasting result will be achieved, since the useful life of the polyurethane can exceed 50 years.