Flat roofs, as their name implies, are those roofs that are composed of one or more skirts with an inclination of less than 5%. This flatness makes them passable.
The hygrothermal insulation of flat roofs is key to guarantee the building's interior comfort. Given the fact that they are practically flat surfaces, the water has to be collected and lead to sinks.
In addition, energy losses through the roof are estimated to be up to 30 %. These are the reasons why insulation plays such an important role.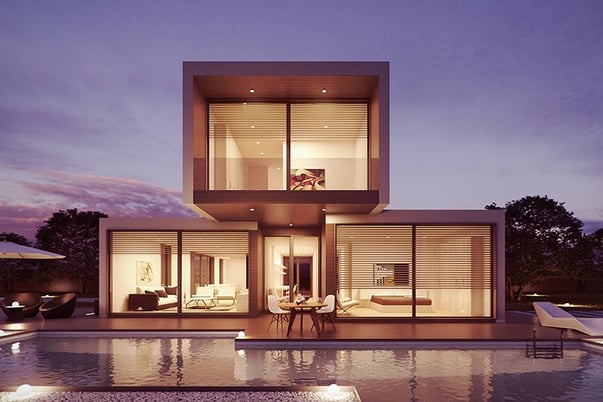 Typology of flat roofs

According to its ventilation:
Cold: air gap between the structure and the outer coating.
Hot: the coating and insulation rest directly on the structure.
Ventilated: consisting of two leaves separated by a ventilated air gap. The top protects the rest of the roof against climate agents and the bottom provides thermal insulation.
According to the insulation arrangement:
Depending on the finish:
Passable: insulation and waterproofing systems allow the transit of people.
Non-passable: it can only be occasionally transited in order to solve any problem that may appear on the roof.
Landscaped: the roof supports a substrate layer with vegetation, like a garden.
Flooded: it is a variant of the landscaped roof, but unlike the previous one, it is permanently flooded with several centimetres of water.
Recommendations for proper insulation of a flat roof
Whatever the type of roof, most regulations require a degree of impermeability unique and independent of climate conditions. In the case of flat roofs, minimum insulation requirements must be met to ensure their proper insulation:
Studying the needs of the building, the insulation material that best suits and the thickness required is essential. It must comply with the minimum thicknesses established by regulations.
If the insulation is going to be in contact with the waterproofing, they must be compatible materials.
If not, a separating layer should be placed under the thermal insulation or under the waterproofing layer to avoid contact between chemically incompatible materials.
Will it be exposed to water?
Will it be passable? This feature will determine the thickness and insulation systems to use.

If there is any damage in the waterproofing system, it must be repaired.

Is it possible that there is condensation between the waterproofing material and the roof support?
Special attention must be paid to the unique points of the roof: expansion joints, joints with vertical walls, sinks, anchors, etc.
When condensations can be anticipated, a vapor barrier should be immediately placed below the thermal insulation.
Would like to learn more on the most important factors to take into account when insulating a building? Download the checklist: