Polyurethane is a very versatile material, present in many objects in our daily lives. Thus, thermoplastic polyurethane (TPU), due to the great elasticity of its fibers, is widely used to make fabrics that facilitate freedom of movement and provide great comfort. It is especially suitable for sportswear and swimwear, but also for other textiles such as medical ones, those used in furniture upholstery or footwear.
Innovation in sportswear and footwear
If the performance of polyurethane for textiles stands out in one area, it is sports. Moreover, due to their extraordinary lightness, elasticity and resistance, polyurethane swimsuits have been a real revolution in the world of swimming. They provide greater buoyancy and less resistance to water, key to sheding those thousandths of a second that make the difference between one swimmer and another. While its use in competitions has not been without controversy, it is undoubtedly an excellent example of what the union of science and technology can achieve in sport.
In this innovative line are the polyurethane anti-shark suits for surfers. Their patterns not only camouflage athletes, they also emulate the natural signals that most repel sharks.
Thus, renowned sportswear brands, such as The North Face, have a great ally in polyurethane. In their continuous process of innovation and quality improvement of their outdoor and mountain garments, they always include polyurethane, since it provides waterproofing, breathability, maximum traction and durability. Another good example is one of the most classic Spanish sneakers: the J'Hayber. The brand uses polyurethane not only in its iconic model, but also in much of its product catalog.
But this material is not only present in textiles and footwear in the world of sports. The floors and walls of sports courts are resistant to intensive use and inclement weather thanks to the application of polyurethane systems.
Polyurethane also in lingerie and underwear
Comfort and breathability are essential features for underwear. The polyurethane also provides a soft touch, lightness and highlights the figure by adapting to the body perfectly.
Polyurethane accessories as an alternative to leather
Polyurethane bags are a vegan and sustainable option - made up of a recyclable and reusable material - flexible and pleasant to the touch. It thus becomes a real alternative to leather and animal skin.
At Synthesia Technology, in addition to polyurethane systems for construction and industry, we offer polyurethane for the split leather industry, which can apply its advantages to belts or leather goods.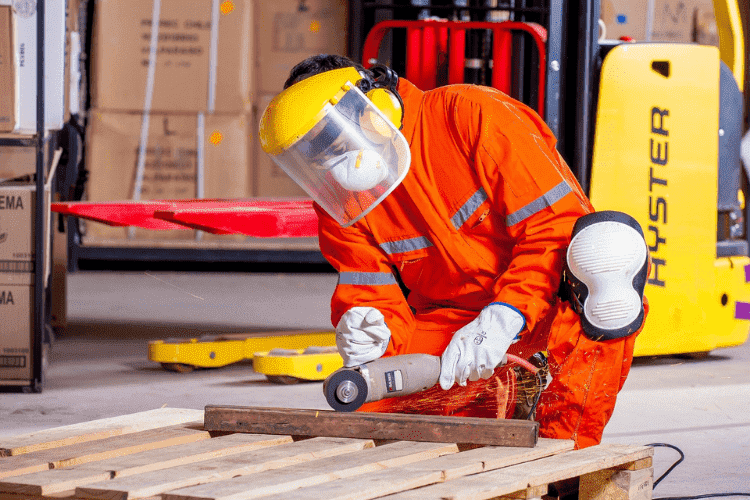 Protection in safety and industrial clothing
But polyurethane is also an extremely resistant material, to the point that it is used for the protection elements of motorcycling riders. Helmets, knee pads, gloves, shoulder pads,... Its lightness, flexibility and rigidity make polyurethane an effective material to reduce impacts and friction.
It is also an essential in technical textiles and work clothes. Personal protection equipment in the chemical, metallurgical, nuclear or mining industry gains resistance, reinforcement, lightness, insulation, flexibility, absorption, as well as protection against extreme temperatures, radiation or physical and chemical aggressions.