Sprayed polyurethane foam is a well-known product. Who has not seen polyurethane insulation at some time?
In Europe, from the 80s to the present, tens of millions of square meters of polyurethane foam have been applied "in situ" in buildings. It is the so-called "sprayed insulation".
But what have been the main reasons for the widespread use of sprayed polyurethane foam?
The performance of sprayed polyurethane foam applied "in situ"
Undoubtedly, among the first reasons is the high performance of the product. An applicator can apply 100 m2 in one hour of work, depending on their experience and the heterogeneity of the surface on which they apply. No need for setting out, no cuts, no joints, no fixings, no adhesives, no taping, etc.
The technology of the implementation of sprayed PUR
The versatility provided by the projection technology allows the insulation of all types of surfaces in an easy way. The correction of thermal bridges is something easy to execute with polyurethane foam applied "in situ".
The high performance of polyurethane insulation
The high performance and technology in the implementation are complemented by the high performance of the product: maximum insulation with minimum thickness, waterproof, and a sealing effect that acts as a barrier against air infiltrations and humidity control.
These benefits have allowed sprayed polyurethane foam to contribute to provide buildings with thermal comfort and protection.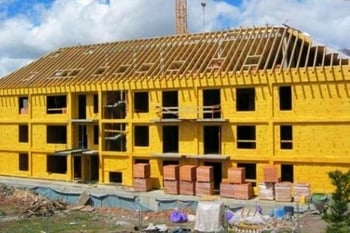 Nearly zero-energy buildings
In addition to comfort and protection of the environment, there is a need for energy efficiency and reduction of losses in buildings.
It is not only about insulating more, but to use efficient solutions that offer the necessary features to the walls that form the envelope.
The correction of thermal bridges and the reduction of air infiltrations become priority objectives. It is of little use to place a high thickness of insulating material on the walls, if the thermal bridges are not properly insulated or if air enters by the façade or by encounters with holes.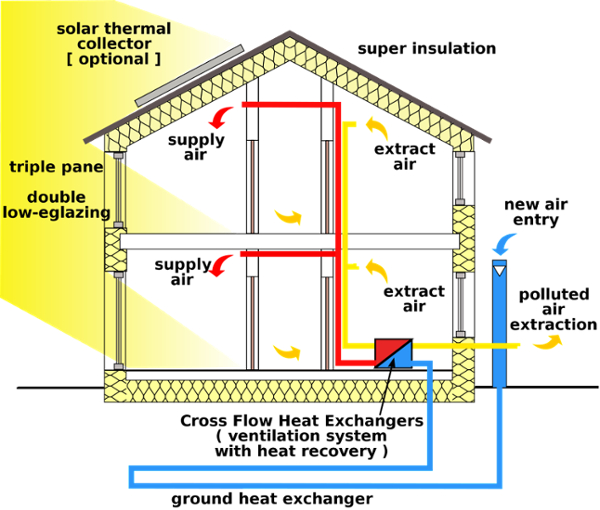 The optimal performances of sprayed polyurethane foam, together with its adaptability to the requirements of nearly zero-energy buildings, have been the reasons why it is on the rise in the countries with the highest energy efficiency requirements of buildings.
Buildings with high energy efficiency require a suitable thermal bridge treatment and a barrier against air infiltrations that is achieved with the application of sprayed polyurethane foam technology, as these features are inherent.
You can contact us for information on polyurethane systems for thermal insulation of Synthesia Technology or download the video of a real case of polyurethane application: