As we explained in a previous article, Synthesia Technology has obtained the British Board Agrément (BBA) certificate for polyurethane insulation systems. Previously we gave you details about the thermal insulation for roofs, and now we go deeper into polyurethane systems for floors that have received this certification.
This Agrément Certificate Product Sheet relates to the Synthesia range of in-situ, spray-applied systems for thermal insulation of floors, wooden slabs and concrete slabs, both suspended or in contact with the ground, of new and existing residential buildings.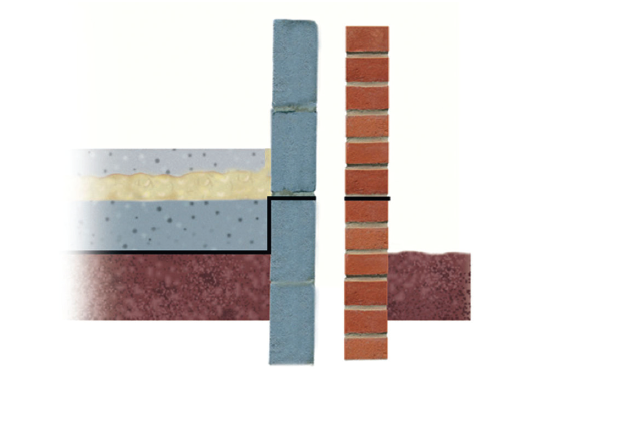 Key factors assessed
Thermal performance - Depending on its thickness, the product will have a declared thermal conductivity value of between 0.026 W/m·K and 0.028 W/m·K for Poliuretan Spray S-353E.
Condensation risk - The product has a water vapour resistance factor of 80 (resistivity of 400 MN·s/g·m) for Poliuretan Spray S-353E. The risk of interstitial condensation will depend on the roof construction and should, therefore, be assessed for each project.
Floor loading - The products, when installed as stated in this certificate, can support a design loading for domestic applications.
Durability - The product will have a lifecycle equivalent to that of the structure in which it is incorporated.

Technical specifications: description of the polyurethane system for floors insulation
The Synthesia Range of Insulation for Floors consists of Poliuretan Spray RF-352D and Poliuretan Spray S-353E, closed-cell polyurethane foams suitable for floors,

wooden slabs and concrete slabs, both suspended or in contact with the ground.
The products are the result of mixing two liquid components, isocyanate and polyol.
The product is applied with a fixed ratio (1:1) volumetric displacement pump, up to a maximum thickness of 250 mm.
Examples of application of Synthesia Technology insulation polyurethane system for concrete ground floor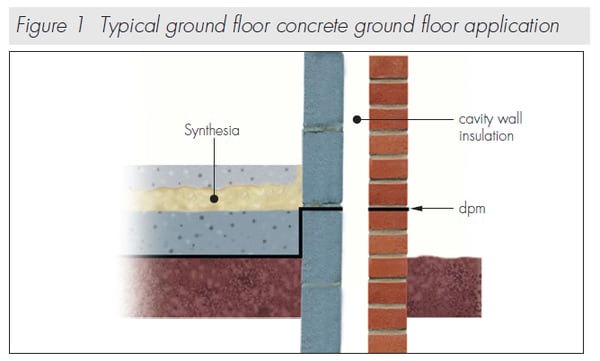 For more information please see the following BBA Certificate with all the certificate information, including tests, manufacturing and installation processes.
Contact us
if you want further information on these or other polyurethane systems from Synthesia Technology.