Polyurethane systems are one of the best performing insulation materials on the market today. Its small closed cell structure ensures that the application of polyurethane, either by projection or by injection, has a low thermal conductivity, which means having a product that meets the required thermal insulation values with the minimum thickness.
Synthesia Technology is a manufacturer and distributor of polyurethane systems with multiple applications in the construction sector and in other relevant sectors as the industry. We will now introduce you to the S-303 product family.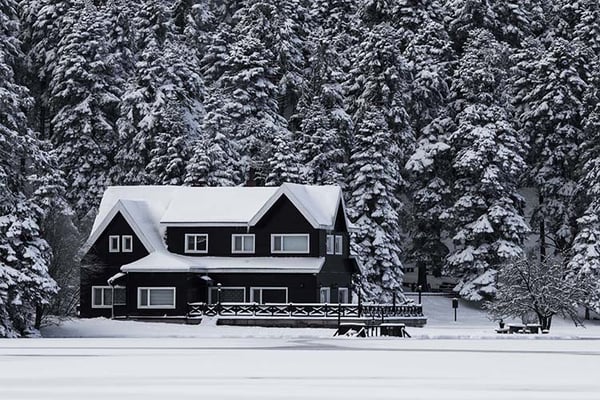 Polyuretan® Spray S-303HFO
Polyurethan Spray S-303HFO is a rigid closed-cell polyurethane foam used for thermal insulation and applied by "in situ" projection. It has been developed using the 4th generation of foaming agents, which leads to very low global warming. Its main applications are thermal insulation of enclosures of buildings, dwellings (partitions), industrial warehouses and farms.
Features

Apparent bulk density

33-43 kg/m3

Closed cells

≥90%

Reaction to fire

Euroclass E

Water Permeability

≤0'20 kg/m2

Water vapor resistance factor (μ)

≥60

Free applied density

S-303HFO-W: 30±3 g/l

S-303HFO-S: 30±2 g/l

Compression

150 KPa

Thermal conductivity

25-75 mm: 0,028 W/mK

80-115 mm: 0,026 W/mK

120-200 mm: 0,025 W/mK
Advantages of using these systems
With the application of these rigid polyurethane foams a continuous insulation and the total suppression of thermal bridges is obtained. In addition it has very good adhesion to those materials previously used in the construction, and this is why it is not necessary to use glue or adhesives for its installation.
The polyurethane systems allow the installation company to insulate and waterproof the building in a single process. This feature is due to the structure of closed and watertight cells, and the continuous application also ensures that joints are avoided.
In addition to the thermal insulation, the application of this family of polyurethane systems allows the sealing of empty spaces, which can dampen the passage of sound.
You can contact us

to request further information on our thermal insulation polyurethane systems or download the video of a real case of polyurethane application: