Synthesia Technology's Polyurethane Spray S-383-HFO is a polyurethane system with two components, polyol and isocyanate, which react to produce a rigid, closed-cell foam. Applied in situ by spraying, it offers excellent performance as thermal insulation.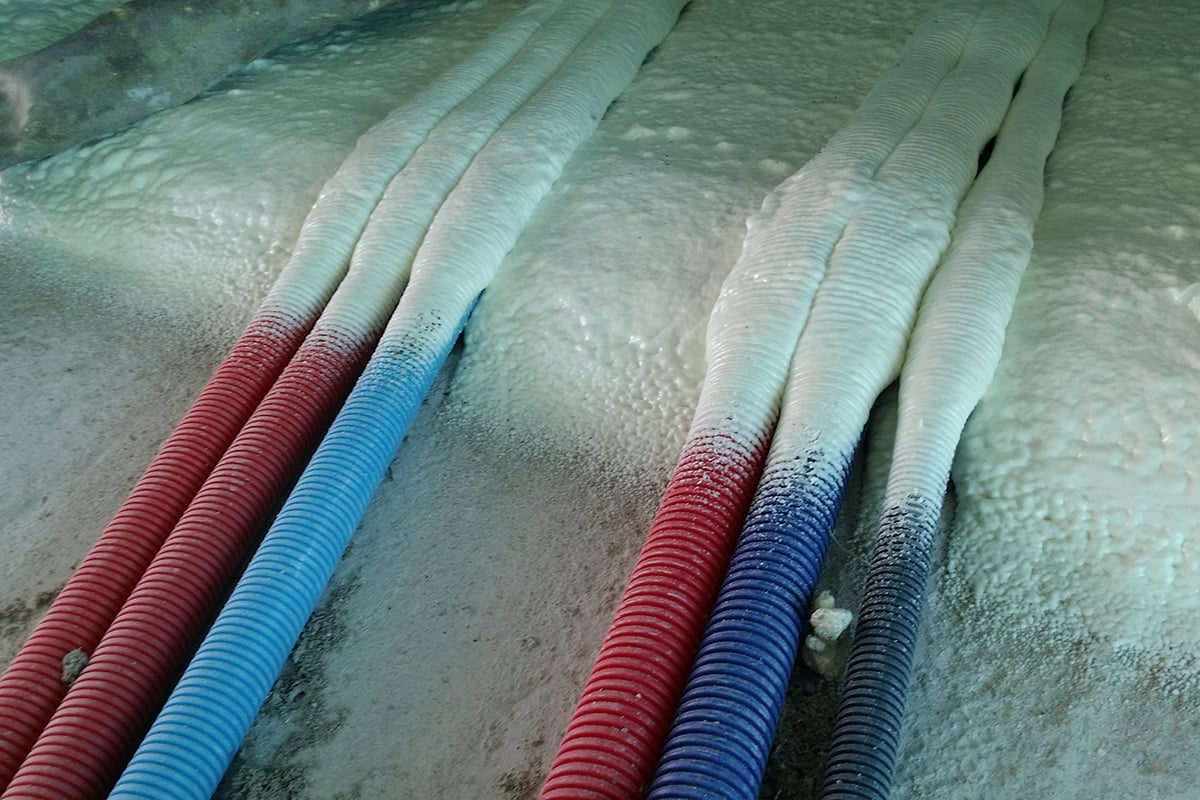 Main characteristics and properties
It is an environmentally friendly system, as it has been developed with the fourth generation of foaming agents (HFO). In this way, it is not harmful to the ozone layer. It thus meets the requirements of Regulation (EU) 517/2014 on greenhouse gases. It is also a product that is low in volatile organic compounds (VOC).
Polyurethane Spray S-383-HFO is characterized by its excellent dimensional stability and resistance to compression, as well as its excellent adhesion to any substrate, which eliminates the need for adhesives or fixings. With its application, thermal bridges are suppressed, as it is a continuous layer, without joints or holes, which adapts to any irregularity of the substrate.
It also has a sealing effect, so it is also effective as an acoustic insulation. In addition, it isolates and waterproofs in a single process, given its closed-cell structure and its application in continuity. All without reducing the living space inside the building, an advantage over other insulation materials. Another advantage of this system is the savings in transport and storage.
Application and uses
Synthesia Technology's S-383-HFO Polyurethane Spray is sprayed with a high pressure jet, with a mixing ratio of 1:1 by volume. Its main use is for thermal insulation of floors - even those with underfloor heating - although it is also used on sloping roofs. It is possible to spray layers of up to 50 mm at once, with a result that supports compression very well and does not reduce its thickness throughout its useful life, even if it is subjected to very high loads.
In any case, the optimal thickness will vary according to the geographical area in which the building is located.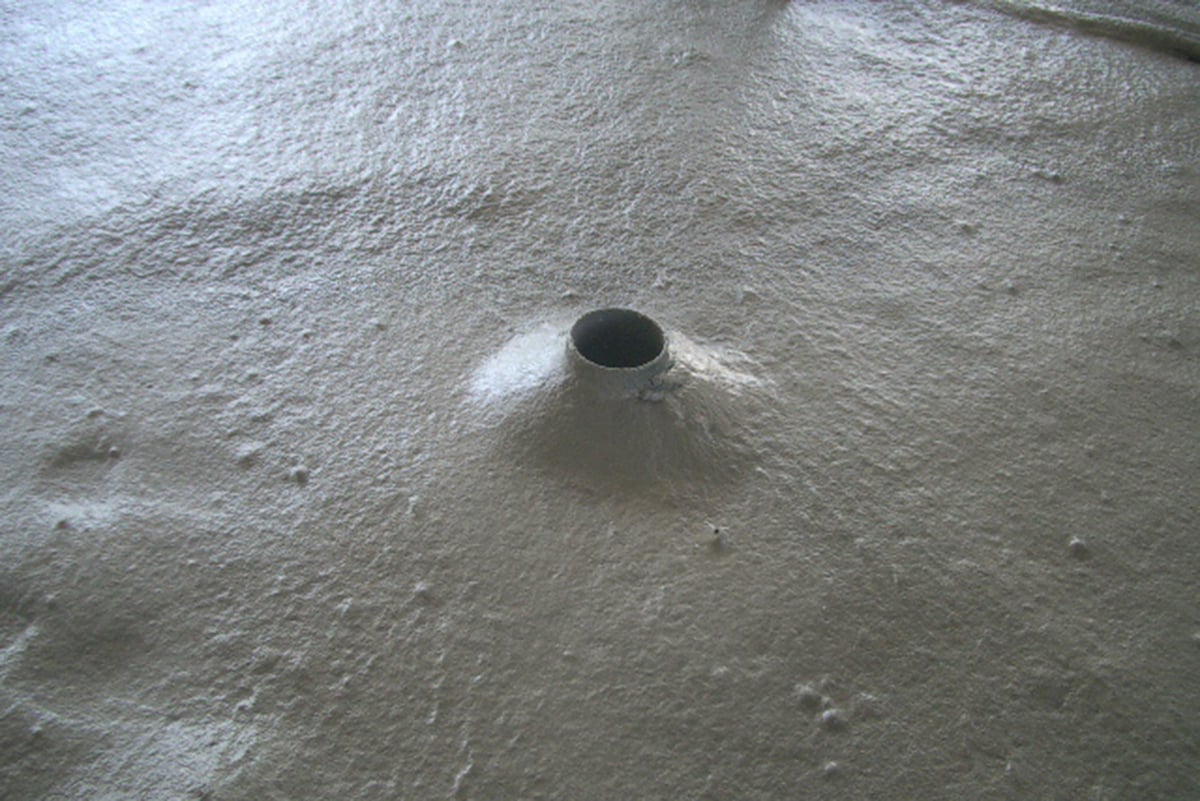 Insulation project with Polyurethane Spray S-383-HFO
A successful case of the application of this product is the insulation of the Château de Bourscheid in Luxembourg. The medieval building required an intervention to isolate its floors that complied with the strict regulations of the country. For this purpose, a 130 mm thick layer of mortar was applied to the pre-existing cement. Finally, a final coating was installed with tiles or wooden parquet.
A total of 600 m2 of insulation was used to achieve an installation with high resistance to compression, giving the castle a flat and stable surface with excellent thermal behaviour.