Polyurethane is present in our daily life in a multitude of objects and applications. We also find it in the bathroom, with very versatile solutions that provide resistance, hardness and a long useful life, as well as a wide range of decorative possibilities. In addition, due to the properties of polyurethane, in certain cases where decorative panels are installed, thermal and acoustic insulation is improved. It should also be noted that water filtrations are prevented, since it is a material that does not absorb water.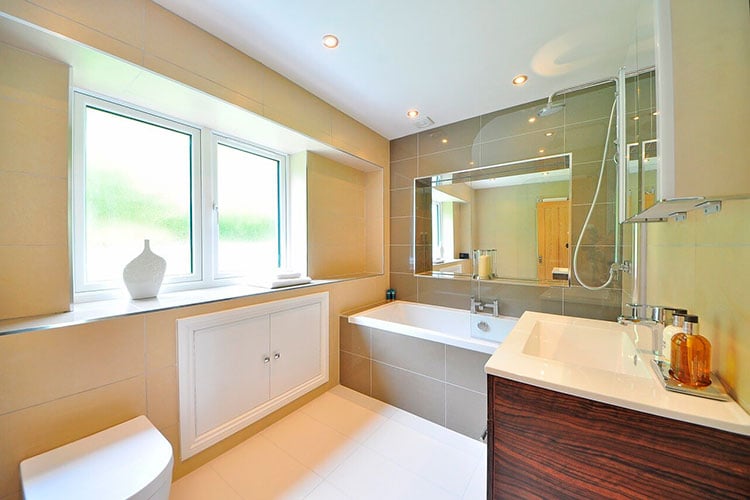 Shower trays: resistant, pleasant and 100% customizable
Polyurethane is gaining ground in the manufacture of shower trays compared to the classic polyester ones. One of its advantages is that they are practically unbreakable, as they are moulded as solid pieces. They are also warm, very pleasant to the touch, more non-slip than shower trays made of other materials and easy to maintain and clean.
In addition, thanks to the versatility and flexibility of polyurethane, completely customised designs can be obtained because silicone moulds are used to manufacture these trays, which can have any shape.
Synthesia offers systems such as 9560 / H-25 CI, 9560 / HT-16-N, 9560 / 5563, 7286 / 5561 and 9190 CI / H-25CI for these purposes, although they are also useful for decorative applications and for producing technical parts.
Flexible and safe washbasins
Polyurethane washbasins are solid, flexible and very safe, as they are soft to the touch. They are therefore recommended for children, the elderly or people with disabilities, as they reduce the risk of impact in the event of a fall. In addition, they offer a wide variety of designs and colours, are very easy to clean and very durable.
Polyurethane panels for bathroom renovation
The versatility of polyurethane makes it possible to obtain panels with all kinds of finishes, from plain colours to imitation textures such as wood, stone, slate, etc. Thus, Synthesia's 7343 / H-25CI system is used for wall cladding, which makes it possible to renovate the bathroom easily, as they are very light and easy to install. In fact, they can be placed directly on the wall or on the tiling, without the need for any cutting or building work. They are fixed in a very simple way, with dowels and lag screws. It is only necessary to fill the joints with filler.
Other advantages of polyurethane panels for the bathroom are that they are very resistant to the action of humidity, as well as insulating thermally and acoustically.
But polyurethane in the bathroom goes much further. It is a material that is increasingly being used to manufacture bathroom accessories such as toothbrush holders, toilet brush holders, toilet brushes, bathtub cushions, etc., as well as countertops, as is the case with the Synthesia 7286 / 5561 system. This results in hygienic products that are free from micro-organisms and moisture.
Synthesia's solutions for bathroom accessories stand out for their versatility and a wide range of finishes, with which all kinds of decorative effects can be achieved. In addition, systems such as 9560 / 5563, 7286 / 5561 and 7011 / H-30 can be reinforced with glass fibres, polyethylene, etc. to improve their structural properties, especially resistance to deformation temperature and impact.