Sometimes it is not possible to isolate from the outside while working on the facade, so the only option is to do it from inside the building. Polyurethane is such a versatile material that it adapts to all the insulation needs and singularities of the work. For this reason, the interior lining system can be used - placing polyurethane panels - or the injection or sprayed of rigid polyurethane foam in the chamber. With all these solutions an effective thermo-acoustic insulation will be achieved that will improve the energy efficiency of the building.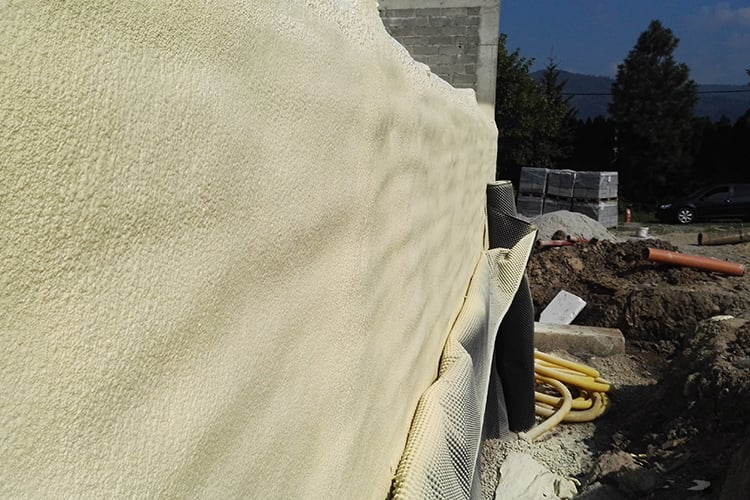 What is Polyurethane Spray S-35RGB/ECO?
It is a two-component polyurethane system, polyol and isocyanate, which has been developed using the 4th generation of foaming agents, which lends itself to a low global warming footprint. As a result of in situ application, rigid closed cell foams are obtained, which is advisable for the thermal insulation of facades and roofs. Polyurethane Spray S-35RGB / ECO provides excellent performance as a radon gas barrier.
Specifically, to spray the Polyurethane Spray S-35RGB/ECO, high pressure equipment is used, equipped with heating, with a mixture ratio of 1:1 by volume.
Characteristics, properties and advantages of your application
This Synthesia Technology product offers continuous, seamless insulation that completely eliminates thermal bridges. One of its great advantages is that it can be insulated and waterproofed in a single process. This is possible, on the one hand, thanks to the structure of closed cells, which are completely watertight and, on the other hand, as a result of the continuous application. Due to its sealing effect, it also provides effective acoustic insulation.
In addition, thanks to its good adhesion to any type of substrate it is not necessary to use adhesives or fixing systems. Likewise, the simplicity of the application allows savings in storage and transport, which results in agility and a significant reduction in the cost of the work. Although designing it is not a complicated task, it must be carried out by a professional installer, both to guarantee the optimum result and to have a safe execution.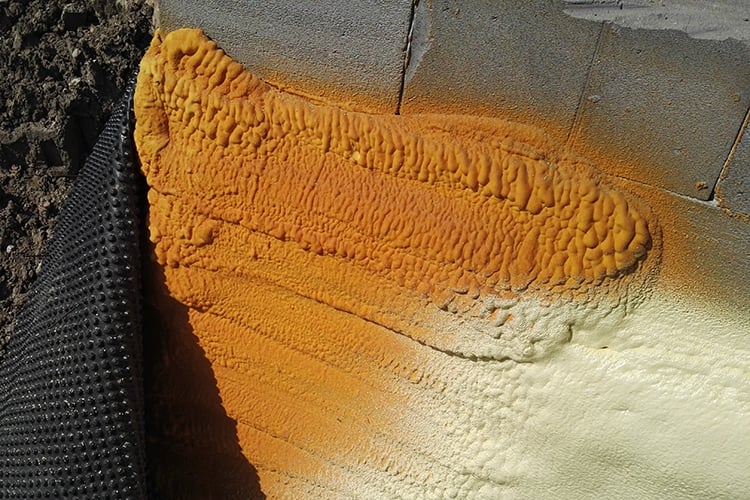 Uses of Polyurethane Spray S-35RGB/ECO
The main applications of this Synthesia Technology product are the thermal insulation of building envelopes, dwellings (partition walls), industrial warehouses, farms, etc.
To isolate facades is sprayed into the air chamber. Thus, the façade consists of an interior panelling, the sprayed polyurethane and an exterior main layer. The insulation of the façade is fundamental in the task of protecting the building envelope. This avoids air infiltrations, humidity and thermal bridges. This is a flexible system that adapts to the peculiarities of each facade and requires minimal maintenance.
Polyurethane Spray S-35RGB/ECO is also used for repairing and insulating interior roofs. Its versatility allows it to adapt to any type and material (tiles, metal, fibrocement, etc.), and provides a double advantage: on the one hand it mechanically reinforces and replaces old anchors; on the other hand, it is a very effective thermal insulation.