Having an optimal façades insulation system is not a whim of the builder to add more value to their assets, of the Administration to meet energy efficiency objectives or of users who want to live in a home with high interior comfort and low energy consumption. It is a basic need for buildings that is recognized and valued by all agents involved in a building's lifecycle.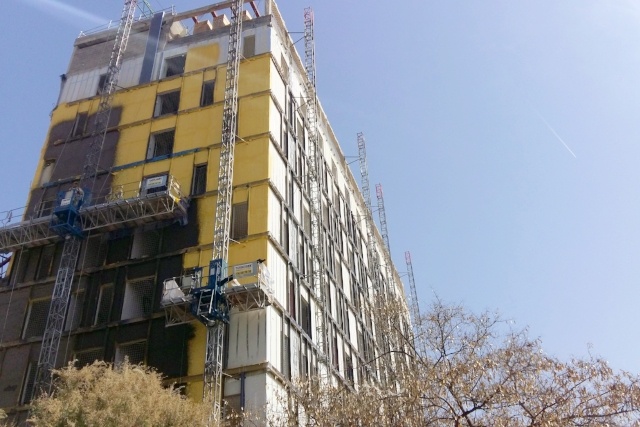 An optimal façade insulation:
Eliminates

humidity problems

.
Attacks

thermal bridges

and, if the insulation covers the whole building's envelope, it is part of the achieve the optimum insulation goals set by the Technical Building Codes.
Whether we talk about new buildings or energy rehabilitation in existing buildings, with the façade insulation methods presented below, high energy efficiency is obtained.
Insulation system for ventilated façades
This façade insulation system consists of an insulation such as polyurethane fixed to the façade (it can be an existing building). It has a protection sheet fixed according to the project to the insulation, but separated from it. This separation creates a space where air circulates naturally.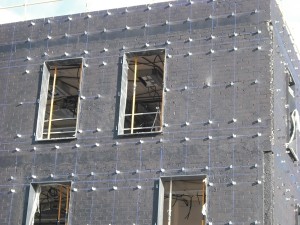 Ventilated façades offer the following advantages:
It's a flexible system that adapts to the geometry of the building.
It requires minimum maintenance.
It does not reduce usable space.
It not only provides thermal insulation, but also acoustic insulation. It is a double layer that protects the main structure of the building.
In addition, if it is an energy rehabilitation:

Improvement of the aesthetics of the façade thanks to the protection layer.
Installation from the outside, so the building can be inhabited.
Injecting thermal insulation in air gaps
Injecting insulation into an air gap is a good solution for insulation of façades for existing buildings with energy deficiencies. Injected polyurethane foam is the thermal insulation system that best adapts to the spaces of each cavity and offers the best guarantees and performance.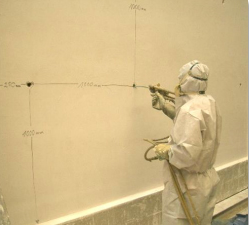 Polyurethane injection as façade insulation provides the following advantages:
Provides rigidity to the façade.
Minimum maintenance.
It does not invade exterior or interior space.
It's a more economic system than double skin, as in the case of ventilated façades.
Projected polyurethane in the case of partition walls
Finally, we would like to deal with cases in which, due to the demolition of adjacent buildings, partition walls that were previously protected are exposed, with a total lack of insulation, protection, waterproofing, etc.
In these cases, the most coherent and feasible application is that of a layer of projected polyurethane foam, which provides insulation, improves the behaviour of the partition wall against environmental agents and gives consistency to the façade itself.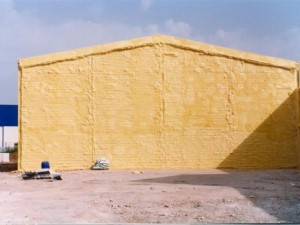 You can contact us for more information about Synthesia Technology's polyurethane insulating systems or find out more about polyurethane applications: