The great elasticity of thermoplastic polyurethane (TPU) makes it the ideal fiber for sportswear, swimwear and raincoats. It adapts to the body while providing freedom of movement, is pleasant to the touch and is resistant to breakage. It also withstands wear, abrasion and tearing and has a high cushioning capacity.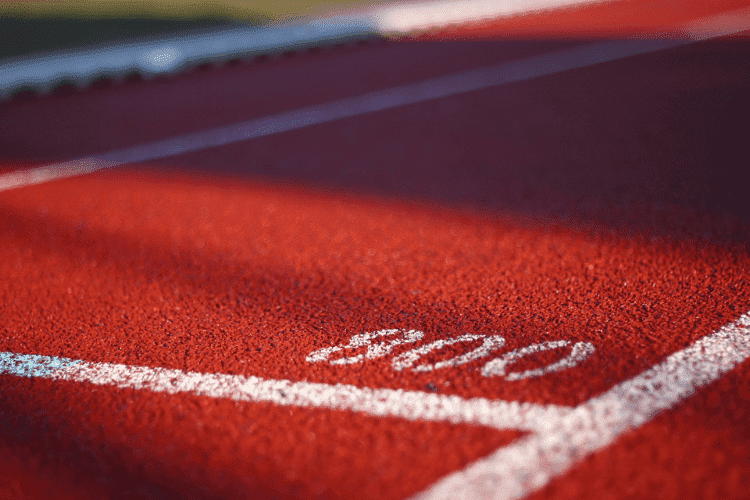 Thermoplastic polyurethane: versatility and resistance for multiple solutions in the world of sports
Polyurethane is also present in air or gel chambers, or in the form of laminates, sheets or tubes. It is easy to use and adapts to multiple designs. For example, TPU is used as a laminate in stickers or patches on sports jerseys. In addition, being waterproof, breathable and durable, it is ideal for tents, anti-shock layers of inflatable mattresses, backpacks and rainwear. Laminates are also used for ballast compensators and for waterproof systems in underwater practices. In boats of all kinds, in addition, polyurethane is blown into the hulls for greater insulation and buoyancy.
Helmets, skates, inner tubes of balls, athletic shoes, bicycle saddles and other equipment can only be made of polyurethane to withstand pressure, shock, humidity and extreme temperatures. Thermoplastic polyurethane provides tensile and burst strength, elasticity, cushioning and flexibility. And, as it does not contain plasticizers, it maintains its properties intact for longer.
Water sports and polyurethane
Thermoplastic polyurethane serves to lighten the weight of surfboards. It also prevents them from swelling or deforming, giving them great resistance. It is also used to make the fastening ropes of the boards, so that the surfer does not lose them. Therefore, they resist saline conditions very well and, due to their elasticity, it prevents the athlete from jerking.
In underwater hockey, more thrust, precision and speed is achieved with the use of polyurethane on the pucks, which glide lightly on the pool tile.
Likewise, the technological innovation that polyurethane swimsuits brought to the competition set off a host of new world records. Its use was in question from the beginning, for having an advantage over some swimmers over others (up to 54 hundredths). For this reason, the International Swimming Federation (FINA) banned its use in 2010, forcing a return to traditional textile material.
Polyurethane has a structure that achieves greater buoyancy and less resistance in aquatic environments. Seamless, polyurethane swimsuits and suits extend a swimmer's top speed and are remarkably light. By being so close to the skin they exert pressure on the body that makes it easier for the athlete to maintain the hydrodynamic position.
But polyurethane textile engineering has gone further with designing a suit to make surfers invisible to sharks. One model camouflages them in the water, while another emulates the natural signals that repel sharks with its white and blue stripes.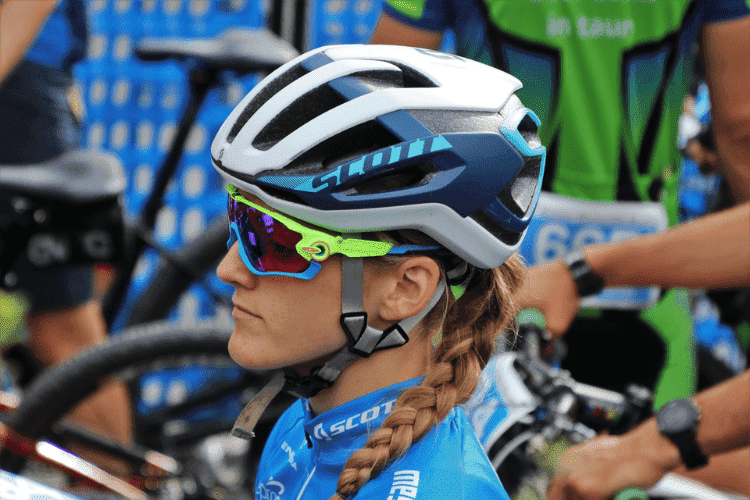 Polyurethane footwear
Big sports brands like The North Face use polyurethane in their boots and footwear for mountain, trekking and hiking, in the form of uppers, soles and insoles. Thus they ensure impermeability and breathability, maximum traction and durability. What's more, the shoes of such legendary brands as the Spanish J'Hayber benefit from the properties of polyurethane to achieve more comfort and grip in their models.
Motorcycling and polyurethane
Helmets, knee pads, shoulder pads, elbow pads, gloves... the protection elements in motorcycling have polyurethane as a great ally. Provides resistance to wear, good behavior against strong impacts, lightness and rigidity.
Sports courts and polyurethane
The floors and walls of sports courts suffer a lot of wear due to continuous use. Polyurethane becomes the most resistant and durable material, which also offers cushioning and adapts to the needs of all sports practices.
Polyurethane climbing holds
The manufacturing process of a dam consists of: thinking and designing a sketch to be sculpted on a foam base (foam), adding the logo and making the holes for the screw and the anti-rotation screw. From all this a mold is removed, covering the base with liquid silicone.
Once you have the silicone mold created, the next step is to fill it as many times as climbing holds you wish to obtain.
Polyurethane, being lighter, manages to make the drying process and therefore the production process much faster. Competing with polyester resin, polyurethane is the material that currently manages to lead the market.