We continue with our series of posts about the certification granted to Synthesia UK by The British Board of Agrément (BBA) for several of our insulating polyurethane systems, focusing this week on the range of insulating systems for façades.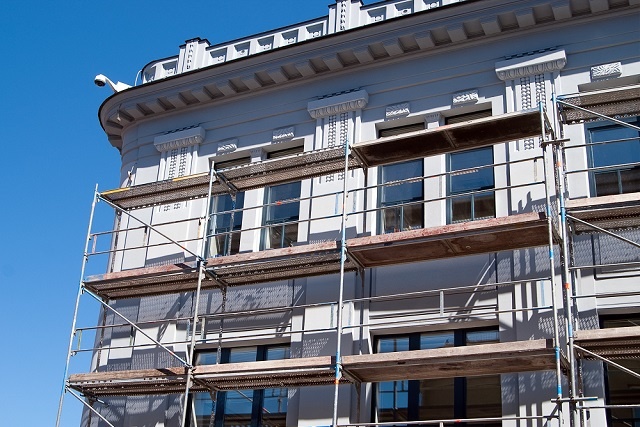 Technical specifications for insulating polyurethane systems for façades by Synthesia Technology
Synthesia range of insulating products for façades is composed of Poliuretan Spray RF-352d and Poliuretan Spray S-353E, closed-cell polyurethane foams suitable for application between the wooden uprights of the inner walls, or for the internal surface of the external masonry walls, in combination with a dry coating system.
The products are a combination of two liquid components, isocyanate and polyol.
The products are applied with a fixed ratio (1: 1) volumetric displacement pump, up to a maximum thickness of 250 mm.
Design considerations for the use of polyurethane systems for façades
This range for façades is suitable for the reduction of thermal transmittance (U value) of walls of houses or similar buildings.
The products can be used:

As insulation between the inner sheets of facades with a wood-framed air gap and an external layer of masonry, with a space between the insulation and the interior plaster covering.
As insulation applied to the internal surface of masonry walls between wooden slats, and finished with plaster, as a dry coating system.
For exterior hollow walls (isolated wooden structure):

Installations that pass through the interior plaster lining (eg, light switches, power outlets) must be protected to limit damage to steam leaks. In addition, all ducts that must be opened must be protected with gypsum boards, mineral wool or the systems contemplated in the fire safety documents in order to preserve the fire resistance of the wall.
On exterior masonry walls (dry insulation coating):

These systems require special care during installation around doors and windows to achieve a suitable surface for finishing. In addition, everything possible must be done to minimize the risk of thermal bridges in the most problematic construction points, such as overhangs and junctions. The insulation must be designed to couple the thickness of the dry coating.
Installations that pass through the insulation gap (for example, light switches, power outlets, etc.) should be protected to limit damage to the steam flow.
Examples of constructive applications of polyurethane systems as walls insulation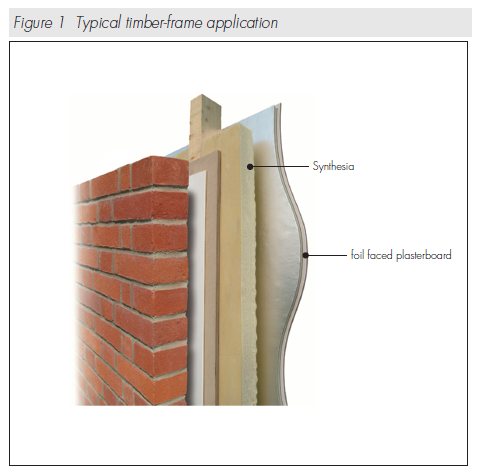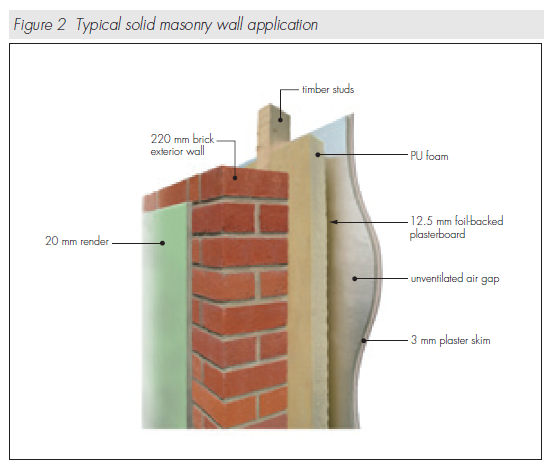 For further details, consult the official document below, where all the certificate information is collected, including tests, manufacturing processes and requirements for the implementation.
BBA Certificate – Walls insulation with Synthesia's polyurethane systems from Synthesia Technology
Do not hesitate to contact us to receive further details about this or other insulating polyurethane systems.