Last week we spoke about the Keymark European certificates for polyurethane systems with thermal insulation function. Today we are presenting the BBA certificate, granted to Synthesia UK range of polyurethane systems for roof insulation by The British Board of Agrément (BBA).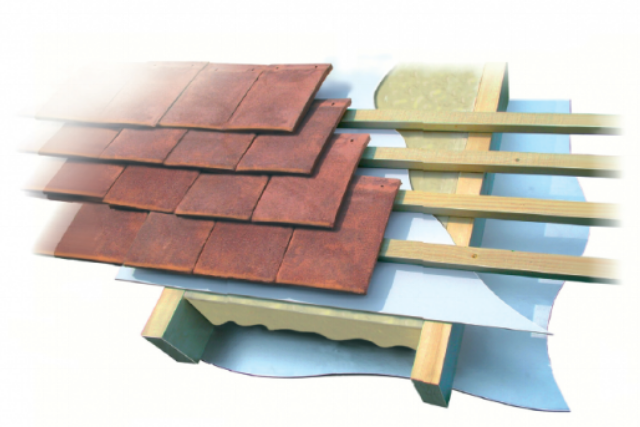 This Agrément Certificate Product Sheet relates to the Synthesia Range of Insulation for Roofs, spray-applied in-situ thermal insulation for pitched roofs with a roof tile underlay, tiled or slated pitched roofs without a roof tile underlay, the underside of flat roofs and hybrid roofs of new and existing dwellings or similar buildings.
BBA certificate for roof insulation systems includes:
Factors relating to compliance with Building Regulations where applicable.
Factors relating to additional non-regulatory information where applicable.
Independently verified technical specification.
Assessment criteria and technical investigations.
Design considerations.
Installation guidance.
Regular surveillance of production.
Formal three-yearly review.
Key factors assessed
Thermal performance - Depending on their thickness, the products have a declared thermal conductivity value of between 0.025 W/m·K and 0.027 W/m·K for Poliuretan Spray RF-352D and between 0.026 W/m·K and 0.028 W/m·K for Poliuretan Spray S-353E.
Condensation risk - The products have a water vapour resistance factor of 60 (resistivity of 300 MN·s/g·m) for Poliuretan Spray RF-352D and 80 (resistivity of 400 MN·s/g·m) for Poliuretan Spray S-353E. The risk of interstitial condensation will depend on the roof construction and should, therefore, be assessed for each project.
Durability - The products will have a life equivalent to that of the structure in which they are incorporated.

Examples of constructive applications of Synthesia Technology insulation systems for roofs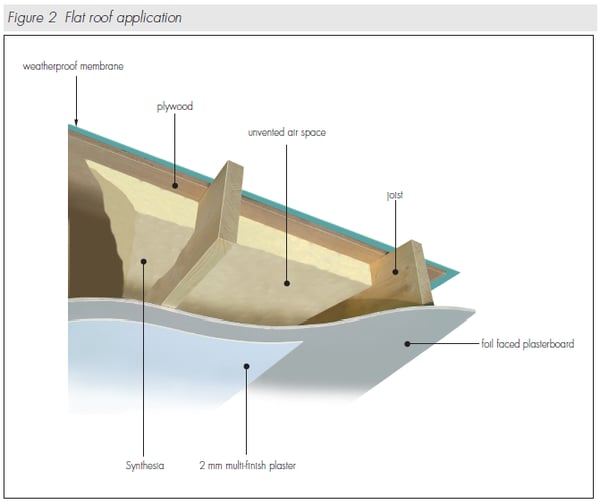 For more information please see the following BBA Certification with all the information, including tests, manufacturing processes and requirements to start working:
BBA Certificate - Synthesia polyurethane system for roof from Synthesia Technology
You can download the photos of a real polyurethane application on a roof or contact us if you want further information about these or other polyurethane systems from Synthesia Technology.