Polyurethane systems have a low thermal conductivity, which guarantees an optimal thermal insulation as well as a high sealing effect. Furthermore, they are very easy to apply thanks to their lightness.
Poliuretan Spray S-303 HFO by Synthesia Technology is a polyurethane system designed to improve thermal insulation using the lowest thicknesses on the market.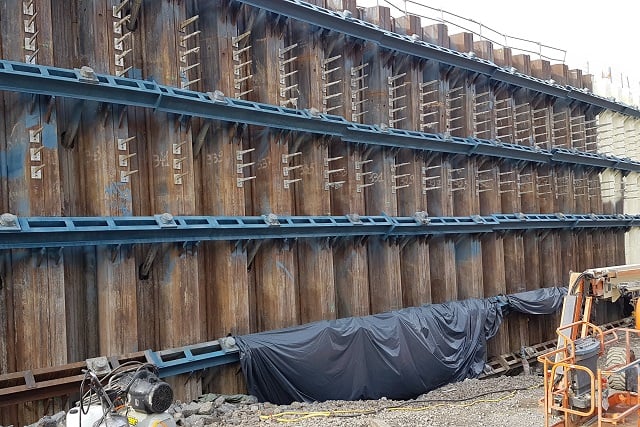 Hereafter, we present its characteristics and its successful application on a railway line in Norway.
Poliuretan Spray S-303 HFO polyurethane system
Poliuretan Spray S-303 HFO is a polyurethane system made of two components: polyol and isocyanate. It is formulated to obtain closed-cell rigid foams and applied by in situ projection to improve thermal insulation.
Poliuretan Spray S-303 HFO has been developed using the 4th generation of foaming agents, which results in a very low global warming potential (GWP).
This system provides many advantages, such as:
The suppression of acoustic and thermal bridges.
Insulation and waterproofing in a single process.
It's easy to transport and store.
Sealing of gaps reducing the passage of sound.
Increase of living area.
Poliuretan Spray S-303 HFO application
Poliuretan Spray S-303 HFO is applied by projection with high pressure equipment, equipped with heating, with a mixing ratio of 1: 1 in volume. Its main application is the thermal insulation of buildings, houses (partition walls), industrial buildings, farms, etc.
The recommended temperature in hoses is from 30ºC to 40ºC according to environmental conditions and the minimum recommended temperature of the substrate during the injection is 5ºC and the temperature of the components from 20ºC to 30ºC.
The surfaces must be clean, dry and free of dust and grease to ensure a good adhesion of the foam to the substrate. If the substrate is metallic, they also have to be free of rust. To ensure a good adhesion to metallic substrates, it is recommended to use an adequate primer and apply a minimum density of 37 Kg / m3.
Poliuretan Spray S-303 HFO successful application in Norway
For the construction of the railway line between Oslo and Ski in Norway, lateral retaining walls had to be built and they had to be provided with an anti-corrosion insulation treatment on their horizontal reinforcement beams.
Due to the complexity in the installation, adherence and stability of the insulating material, the sprayed polyurethane system Poliuretan Spray S-303 HFO by Synthesia Technology Europe was selected.
This new-generation polyurethane spray system, free of HFC as foaming agent and developed with the 4th generation of foaming agents (HFO), stands out as the best solution in the market to offer a continuous thermal insulation with the minimum thickness.

Don't hesitate to contact us to request further details on the Poliuretan Spray S-303 HFO system. You can also download the videos of foundation walls waterproofing and insulation with this system: