To achieve maximum energy efficiency, which is a prerequisite for obtaining the Passivhaus certificate, not only is thermal insulation of the enclosure essential, but so is water-tightness, which is a basic premise of this standard. Polyurethane is the most effective insulating material for this task, since it insulates and waterproofs. Its application means a continuous layer of insulation, which eliminates the problems of thermal infiltration and bridging; similarly energy loss, the appearance of condensation and mould is avoided.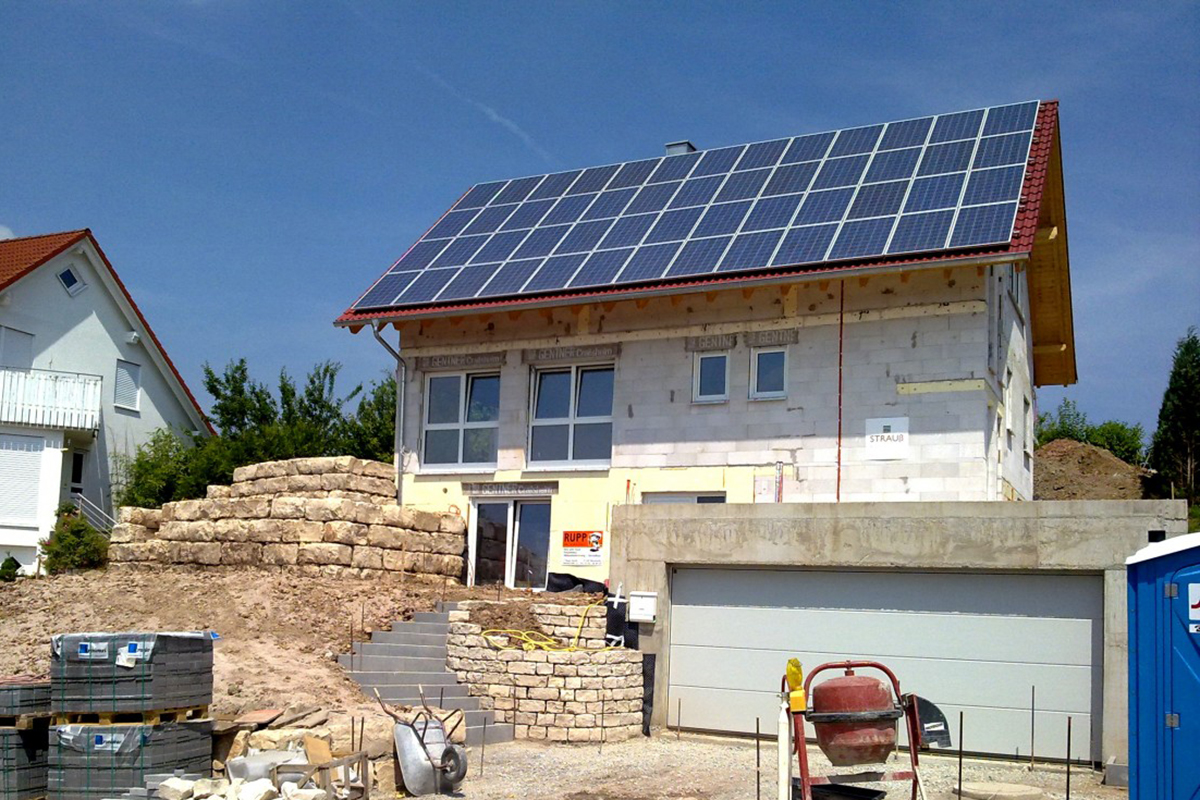 The advantages of polyurethane as a thermal insulator
Polyurethane insulation systems are efficient, resistant, versatile, very durable and maintenance-free. That makes them more cost-effective than other options. In addition, polyurethane remains unchanged for a long time, unaffected by moisture or microorganisms. It also does not release any type of fibre or particle that may remain in suspension, so it is healthy for building users.
On the other hand, its closed cell structure gives it one of the lowest thermal conductivities in the market. In addition, installation is simple, adhering easily to any substrate and achieving the maximum level of insulation with the minimum thickness. In this way, it does not reduce living space and is easy to transport and handle.
The use of sprayed polyurethane in Passivhaus construction
Most passive houses need a mechanical ventilation system, although in very mild climates it can be dispensed with. To guarantee it functions correctly, it is vital that the building is completely airtight. Otherwise, the system will not work properly, and energy consumption will increase. In addition, in the cold months, condensation may occur. Thus, polyurethane designed on-site is widely used in passive houses because it offers exceptional thermal transmittance. With its application, water-tightness is effectively achieved through a continuous layer of resistant, seamless insulation that fills gaps and solves cracks.
It has a closed-cell structure, in which it contains environmentally friendly gases (HFO's) with a very low thermal conductivity, which gives the polyurethane excellent thermal insulation; unlike open cell insulators, where there is air between the structure, and which therefore have less insulating properties. Sprayed polyurethane creates a rigid, water-resistant foam that does not require a vapour barrier. In addition, by providing a sealing effect, it protects against the entry of dust, pollen and other allergens, thus contributing to the comfort and healthiness of the building's interior.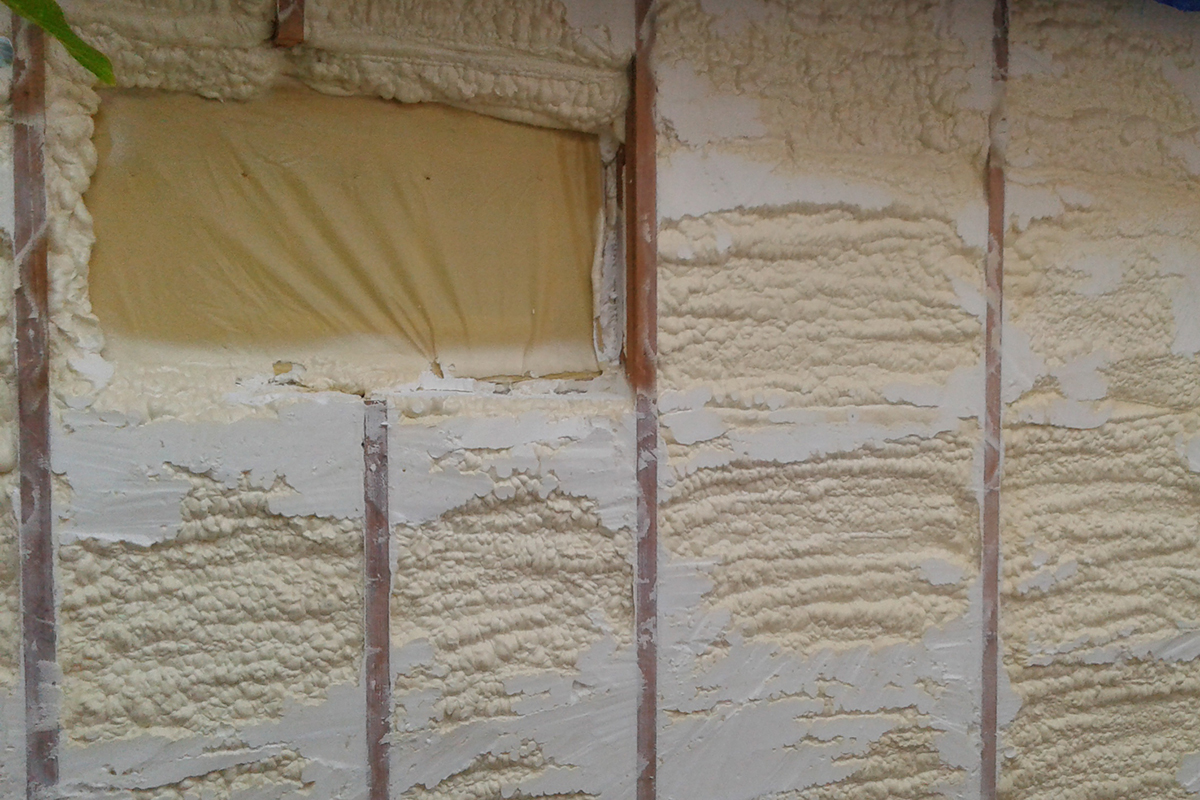 The sprayed polyurethane in Passivhaus is used to insulate facades from the inside or the outside, as well as flat and sloping roofs. The closed-cell foam becomes a very resistant barrier to water filtration, so that the insulated facades reach the maximum degree of waterproofing. In addition, it can be installed without the need for pre-rendering. The good performance of the sprayed polyurethane and its adaptation to the requirements of the Passivhaus standard make it the tightest insulation system since it treats the thermal bridges and seals hermetically. This necessary airtightness of the passive house must be taken into account from the design phase, so that, once it is executed, the details of the hermetic layer that will surround the building, as well as its weak points, are defined.