Polyurethane systems are fire-safe and need to be classified according to their end-use application. This allows us to have true information and as close as possible to their real behaviour in case of fire. The end-use application takes into account joints, fixings, coatings and protections, so that depending on these, there may be different classifications for the same product.
Synthesia Technology Polyuretan Spray RF-351-C is a polyurethane system designed to improve both the thermal insulation of homes, while fulfilling the requirements of the corresponding regulations, and industrial buildings, ships and chambers.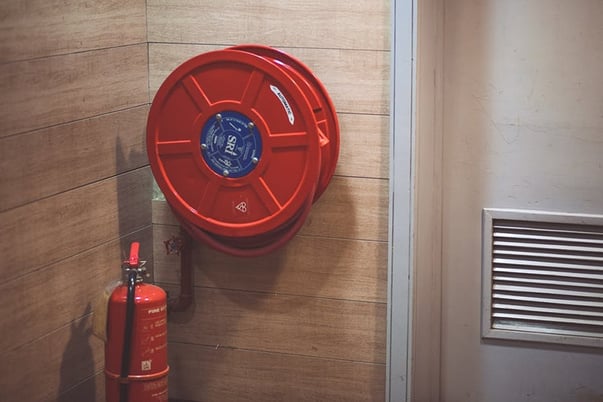 Polyurethane system Poliuretan Spray RF-351-C
Poliuretan Spray RF 351-C is a two-component polyurethane system, polyol and isocyanate, containing HFC's and formulated to obtain closed-cell rigid foams to be sprayed in-place for thermal insulation.
Poliuretan Spray RF 351-C system has been awarded with the AENOR N Certificate to product quality for thermal insulation materials and their use in building and reaction to fire EuroClass Cs3d0.
There are many relevant advantages in its use, for example:
Suppression of thermal bridges.
Good adhesion to the substrate.
Ease of mobility, not having to transport or store bulky products as in the case of other insulation materials.
Characteristics

Free density

34±3 g/l

Apparent Core Density

35-45 kg/m3

Closed Cell Content

≥90%

Bending Strenght (Deflection)

2'20 kg/cm2 (15 mm)

Reaction to fire (60 mm)

C-s3d0

Water absorption (Wp)

≤0'20 kg/m2

Water vapour resistance factor (µ)

≥60

Thermal resistance and termal conductivity

25-60 mm: 0,028 W/mK
Use conditions of Poliuretan Spray RF-351-C
Poliuretan Spray RF 351-C system is applied by spraying with a high pressure equipment fitted with heating, with a mixing ration of 1:1 in volume. The main applications are the thermal insulation of building closings, houses (partitioning), industrial buildings, roofs, farms, ships, tanks and cool stores.
The recommended temperature in hoses is 30 to 50ºC, depending on the weather conditions. The
minimum recommended substrate temperature during spraying is 5ºC.
The surfaces must be clean, dry and free of dust and grease to ensure good adherence of the foam to the substrate; if the substrate is metallic it must also be free of oxide and rust. However, a suitable primer could be needed to guarantee good adherence on metal substrates.
The foam performance is influenced by a great number of factors which are listed below:
Weather conditions: temperature and humidity of the atmosphere and the substrate surface, as well
as other environmental factors (wind, etc.)
Adjustment of the machinery, a proper ratio.
Application type: vertical, horizontal, roofs.
Application process: coat thickness, varnish application
Fire reaction test Poliuretan Spray RF-351-C
Characteristics

Units

RF-351-C

Fire reaction

50 mm with 7 mm naturvex support

Class

M1

Fire resistance

Euroclass SBI

Euroclass

C-s3d0