Controlling heat and moisture flows, air currents, solar radiation and other types of radiations will allow us to control the interactions between the constructive elements of the building, its users and its surroundings.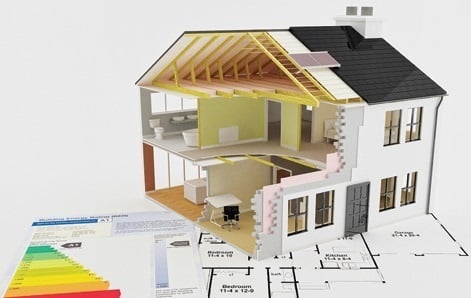 Why unwanted air currents especially affect our buildings?
Air currents carry humidity, and in the long run, it affects the whole building, its structural integrity and the durability of the materials that make up the structure. Air currents also affect the behavior of the building in case of fire (propagation of the smoke and oxygen supply), the quality of the interior air (spread of polluting substances and microbes) and the thermal energy required to maintain comfort within the building itself.
One of the fundamental strategies for the control of unwanted air currents is using air barriers. But, what are they?
Air barriers to avoid air infiltrations in buildings
The lack of air infiltrations in buildings guarantees that the aforementioned problems associated with air currents occur less often and they may even disappear.
Air barriers control the involuntary flows of air between inside and outside the structure. These unwanted movements have their origin in the infiltrations of air through the enclosures: facades, roofs and floors; and they are favored by the interior separations of the building.
A system of barriers against air consists of a seamless insulation, like a second skin of the building, that protects the whole edifice and repairs the cracks of its original structure (in the case of existing buildings).
Barrier systems against air infiltrations contribute to the durability of the building envelope and they maintain a healthy interior. Both are fundamental factors of sustainable buildings.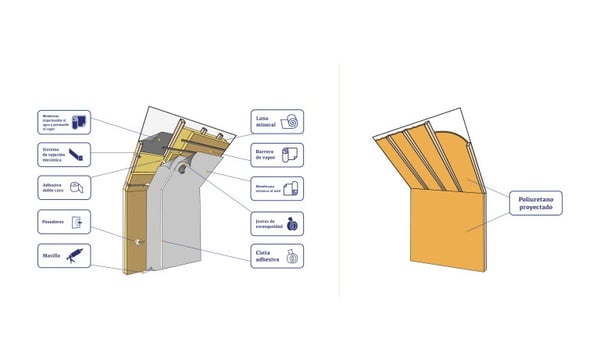 Polyurethane: an optimal barrier against air
Polyurethane, either sprayed or injected depending on the characteristics of the building, is an ideal material to form a barrier against air. It avoids thermal bridges, it seals cracks (as shown in the videos in the article about the filling of the air gap), and it is easy to install.
Do you want to watch a video of a real case of polyurethane application? Download it now or contact us if you want information about Synthesia Technology's polyurethane systems.